The importance of video in education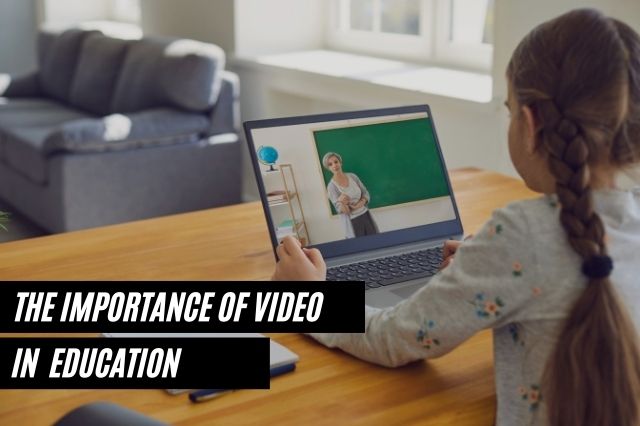 Schools, colleges, and universities are actively leveraging e-learning software solutions and videos to engage with students virtually, offer reviews, and delegate assignments in a simple and efficient manner. Similarly, using video is an excellent way to provide honest guidance and success evaluations to parents. So in this article, I will tell you some real facts on the importance of video in education. 
One of the most effective ways to have a customized learning environment is to use video in the classroom. Personalized learning is becoming more common, and it refers to all attempts made to customize education to suit the diverse needs of students.
This has led to the widespread adoption of videos in the education domain to fulfill the ever-growing needs of this latest learning medium.
Continue reading to learn about the importance of video in education and how they can be used in the classroom!
The Benefits of Videos in Education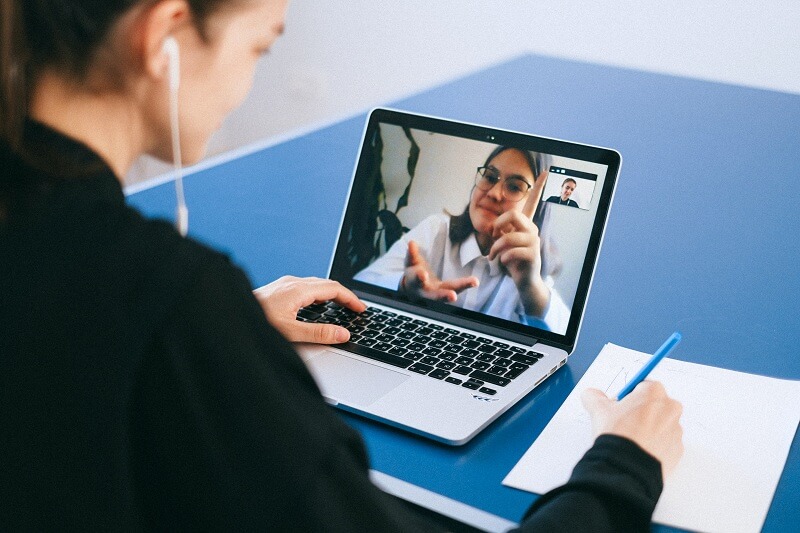 Visual cues paired with audio cues play a significant role in audience retention. According to Forrester Research analyst James McQuivey, one minute of video is equivalent to about 1.8 million written words.
When students are exposed to nuanced content by the use of video in the classroom, they are compelled to think objectively.
Video will help close this teaching gap by allowing both general and special education instructors to educate students at their own pace. Students can also rewatch a video as many times as they need to to understand and remember information.
Captions, for example, make it possible for deaf students to read the film. Moving forward, we will have a
1. Video-based Learning is Seamless & Comprehensive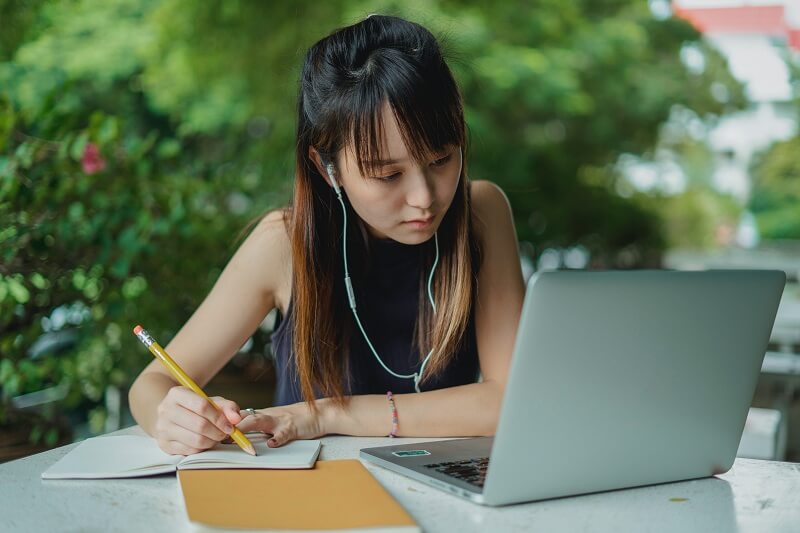 Any student will be drawn to video-based learning. The use of a mixture of voice, writing, and pictures allows you to get to the point even quicker. This allows for more content and more conversation with less time.
These videos don't have to be complicated. In reality, the simpler, the better! In the most basic nature, an instructional video could be audio or text-on-screen, equivalent to lyric videos, as this style of video content is more visually appealing.
When we combine audio and text, our minds find it easier to grasp and recall things that we have learned.
2. Video Learning is Cost-effective & Affordable
To create a video today, you don't need any costly or fancy equipment. Many of the things you'll need are probably already in your possession. Several free online platforms include instructional videos to show in class.
Teachers can simply record their lectures or solutions to the most common issues raised by students. These videos can prove to be very impactful in guiding students, answering their queries, and also attaining accurate feedback.
To create custom videos for the school, all you need is an Online Video Editor and a built-in camera on your phone or computer. This makes videos an inexpensive option that will not smash the bank and also promises maximum impact.
3. Videos are Easily Accessible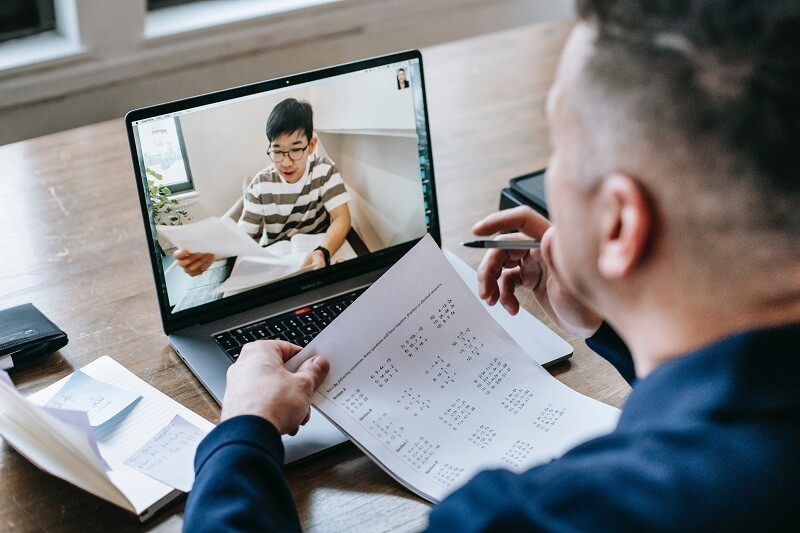 Youtube, by far the most popular video website, has evolved into more than just a source of entertainment. According to studies, more than 50% of people go to YouTube to learn how to do something they've never done before.
If you want to learn a new talent, the relevant skill demonstrations are readily available, and you will probably find thousands of relevant videos in just a few clicks.
The primary benefit of video-based education is its convenience. You can learn from the comfort of your own home, at your own speed.
Videos are also highly portable, giving both instructors/teachers and learners a tremendous amount of versatility.
When we see a change in virtual learning as a result of social distancing and the pandemic, schools must adapt their virtual learning strategies that are mostly backed by educational videos.
The ability to access videos from anywhere and at any time expands the instructional practice's scope. Before the pandemic, some schools used technologies to eliminate snow days.
Five school districts have started a pilot program in which students can use Chromebooks to take online lectures from home. This allows them to "attend" their classrooms and begin to learn whether they are in or out of the classroom.
4. Videos are highly customizable
Using video in education provides a customized learning environment that allows students to learn at their own pace.
With video, you can watch and rewatch it as many times as you need to understand a subject. You can also stop anytime you like.
With just a gentle press of the space bar, you have all the time you need to take notes, rehearse them in your head, or pause and wonder about the explained topic.
If you were in an in-person class, you would have to lift your hand to prevent the instructor and class from answering your questions. Even if they don't understand a subject, students always avoid interrupting the lesson.
You don't have to reveal your frustration or lack of comprehension in front of the whole class if you use video. Similarly, if you don't understand or mishear anything the first time, you should rewatch and listen to the section until you're satisfied.
5. Video content promotes engagement
Students interact more quickly when they are exposed to video material. Effective instructional videos greatly enhance the recall process by prompting an interrogative thought process.
Asking questions improves knowledge, teamwork, management capabilities, and problem-solving abilities. Learning through videos has been proven to pique one's interest precisely and encourages the advancement of an ability known as the elastic thought process.
Conclusion
Viewing visually stimulating content such as videos helps children learn effectively. They will participate more, argue more, reach more, accurate conclusions, and, most importantly, learn more, and that's why you have to know about the importance of video in education. 
When videos are brief, there is a good chance that students can watch them all the way around. This learning trend brought upon by videos will only grow in popularity, even after 2020, as will social distancing.
It is important to remember, though, that the best tactics and lesson plans combine a variety of pedagogical resources. This is because no two students are alike, and each has different interests and approaches that work with them.