How To Increase Organic Traffic On Website In 2023- 4 Easy Ways.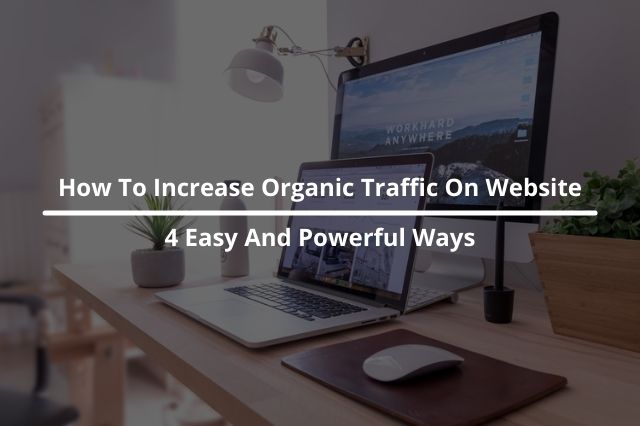 Increased levels of website traffic are a vital driving force and a fair indicator of business growth. With a high amount of website traffic, you can easily assess the performance of your marketing efforts, generate new leads for your business, and identify the latest insights about your target market. In this article, I will tell you some good points on How To Increase Organic Traffic On Website in an easy way.
According to this Ahrefs report, organic search drives 53.3% of all website traffic and 40% revenue. That's why marketing departments permanently aim to generate more organic traffic and do everything within their power to showcase their website to users in a natural and non-paid manner.
Ranking on page one for a keyword in a search engine will increase the organic traffic coming to your website. If you rank in the top three positions or the featured snippet for that keyword, you might experience a remarkable traffic jump. However, if you fail to rank on page one, you're likely to miss out on fantastic opportunities to drive revenues and secure profit.
So, it comes as no surprise that figuring out how to increase organic traffic to your website is the Holy Grail of search marketing. Here are four ways to help you grow your organic traffic and meet your marketing goals in 2021.
Focus On Your On-Site SEO Efforts
Search engine optimization, or SEO, is the most critical factor you can imagine concerning driving organic traffic to your website. That's why getting their website and landing pages ranked on Google and other search engines is one of the top priorities for all digital marketers worldwide.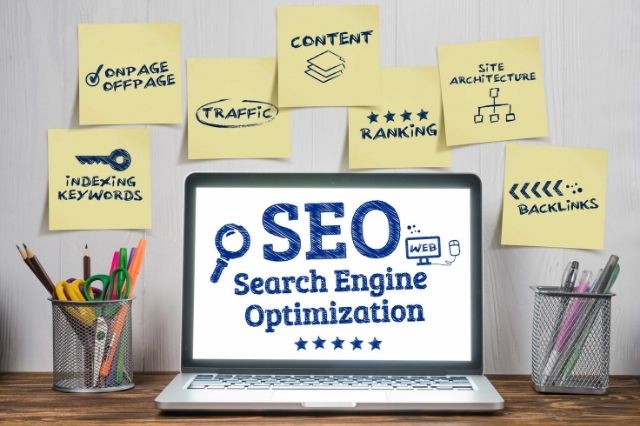 The main challenge with SEO is that it's not only continually changing and evolving, but there are many different techniques and strategies marketers need to implement to be highly ranked by the various search engines.
To begin with, pay close attention to on-site SEO efforts, especially your keyword research, and use keyword-rich content on your website. From landing pages to product ones, articles, and blog posts, using the appropriate and competitive keywords will allow Google and other search engines to understand how and where to place your site on the SERPs.
However, on-site SEO is far more than just using the right keywords. This is why it is important to hire professional SEO services to help you get the desired results. Other aspects of SEO that are important for the organic growth of your website include:
Upgrading your website's existing content;
Building out topic clusters;
Running a complete content audit and removing all underperforming content;
Identifying and fixing keyword cannibalization issues;
Master internal linking;
Optimization for featured snippets;
Stealing links that point to competitor's 404s;
Analyzing your log files and many more.
Your website's core elements like images, URLs, meta tags, and descriptions, also substantially impact your SEO rankings. SEO can be incredibly resource-intensive, so have your finger on the pulse of SEO trends frequently and create a wave of genuinely qualified organic traffic that will convert into suitable sales opportunities.
The best way to get the most out of your SEO efforts is by conducting an SEO audit from a specialist such as Digital Cornerstone to make sure that all SEO issues are detected and addressed. This way you have an SEO expert on your team to give yourself the best chance to rank highly in the SERPs.
Leverage Social Media Channels
Nowadays, social media channels are powerful tools that can reach audiences on a global scale. Consequently, by leveraging these platforms' power and capabilities, you can significantly boost organically driven traffic to your website. That's one of the biggest reasons many modern-day entrepreneurs are looking to implement social media SEO strategies to grow their business further.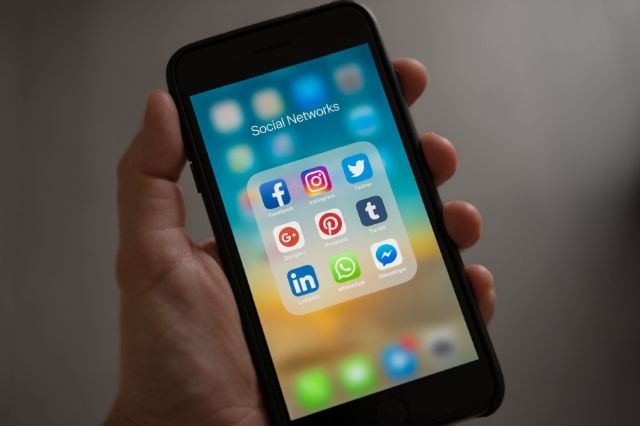 Utilize all high-traffic social media networks, including Facebook, Instagram, Twitter, TikTok, and Pinterest, among others, to promote your products, services, offerings, company website, and creative content. You can create a niche audience on these platforms and build a social media community in the process.
When people start sharing your content on these platforms, Google notes them and furthers the reach in a compelling style. Always stay focused on writing content that has a high viral frequency and can be effectively shared and bookmarked simply so that your target audience can reach you at any time. Harness the power of social media channels further to drive organic traffic to your website in 2021.
Regularly Post On Quora And Related Forums
If you go beyond Google and Yahoo, where do your customers get their relevant questions answered? Niche websites like Quora, Answers.com, and even Reddit can be excellent traffic sources for your website too.
All you need to do is post regularly and add valuable answers and opinions on those sites. To start, create an account and start answering relevant questions related to your field of work.
Share your responses to various questions regarding your industry and plug your company in these conversations. Everyone who views your answers and opinions will automatically discover your website, which is excellent for brand awareness and driving organic traffic.
In case you can't find any relevant questions to answer, which is highly unlikely, start the conversation yourself. Businesses can also ask questions to engage their customers and prospects further.
Online forums and answer sites can provide many opportunities for free brand awareness and driving organic traffic to your website.
Explore Guest Post Opportunities
In addition to frequently posting valuable content on your website, look for opportunities to share your content on other websites. Strive to get your name, website, and brand out there in as many ways as possible to see a drastic increase in organic website traffic.
When you can't or have difficulties building your website's viewership on your own, it's only right to explore out other high traffic websites that can give your plan a lift. Guest posting will allow you to build high-quality links back to your website within the content or from a bio. This external link building strategy often gets impressive results and is something that you should do as much as possible.
Beyond elementary search results, when your marketplace begins to notice your brand represented in multiple channels, they trust and respect you for quality information, and your status grows exponentially. Becoming a recognizable face in your online arena will keep your brand fresh in your market's mind.
Not sure how to get started on guest posting? Well, the best way to start is by giving instead of getting. Create a shortlist of leaders and authorities in your niche and connect to invite them to contribute a featured post to your blog. Afterward, market their guest blog heavily to help expand their reach and send them a personalized thank you note with a soft offer to contribute to their blog if they're open to it.
Final Words
Organic traffic is precious for websites and businesses with limited budgets hoping to increase their website's visitors. If your business doesn't have the money to invest in paid ads or targeted emails, tactics that effectively drive organic traffic might be your best option.
Nonetheless, building a long-lasting channel that continuously delivers organic traffic can and will take time. And to increase your organic traffic in 2021, make sure you focus on your on-site SEO efforts, explore the options for guest posting and external link building, leverage social media opportunities, and make the most out of answer sites and related forums.
By doing this, you'll significantly improve your website's visibility and enhance the chances of relevant customers discovering your website organically for years to come.