Improving and Editing Product Images For Your eCommerce Store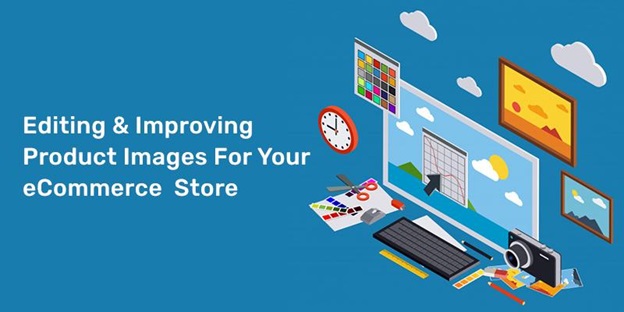 When any person starts with an eCommerce themes business, he/she has one prime thing in their mind. Higher product sales and premium ROI. Well, there's no bad thing to think about that. But you should have to think about how you are going to witness high product sales in your business? Especially you must have to focus on your product images by Improving and Editing Product Images you can easily able to increase your sales and ROI.
However, when it comes to showcasing your product, it requires high-quality images of your product so that it can connect with your customer at first glance. If your product images aren't attractive enough then how could you expect to witness higher product sales? So in this article, we will share some pro tips for Improving and Editing Product Images that will help you to increase your product sales.
If you are a small business and working on a budget then you shouldn't neglect these parts. It does require some good equipment and photo editing software to make your product image graceful. If you are thinking of clicking photos of your product from random angles while having a white background behind, then it will never work. Specifically, you are reducing your customers' user experience.
However, in the following article, we will tip you with some of the processes that will simultaneously help you to improve your product image.
Use White Background In Your Product Photos
Who in the world doesn't want to shoot in real and beautiful locations? Whether it's a human's photoshoot or products. Things work differently in an eCommerce store. People come to see your product, not the background.
If you see any eCommerce store Themes, in every product you will see the white background behind. It helps your customers to stay focused on each product and your customers get to know the actual color of your product. Moreover, white background is considered to be industry standard, especially for eCommerce though. Gigantic firms like Amazon, eBay, Apple, and Walmart use the same. If you apply this tactic to your store then it will decrease your image file size, color mixing, and increase concentration level.
32% of marketers say visual images are the most important form of an eCommerce business. Adding white background and making your product shinier can be done in Photoshop easily. Besides, you can learn it from youtube or any other source. If you don't have time for this then you can hire a graphic designer who can do it for you.
Click From Multiple Angles
In this pacing time, every product is unique and it needs to be discovered from every possible angle. Customers have become smart now they want to see everything from every possible angle to make sure the product they are buying is good enough for them.
Moreover, eCommerce has used this function in the fashion, furniture & digital modules business category. If any customer comes to your store to buy a t-shirt or shirt, they are keen to know how's this product looks like from the front & backside and other sides.
If you have a Shopify store then it becomes easy for you to sell your product on social media too. Especially on Facebook & Instagram. In addition to social media, businesses that are on Instagram get up to 37% of their total impressions from their Instagram stories. Whereas, 70% of consumers said that they watch Facebook stories more often than Instagram & Snapchat (Facebook & Instagram is used for different business & age groups, so don't get confused over the data.)
Cropping Your Images
Before you put your images on your web-store, make sure all your images are in the appropriate size. In contrast, if you are using the website & application then you should have to create different images in size. One for the website and second for application. You can't simply use your website images in your application because it will completely ruin your customer's user experience.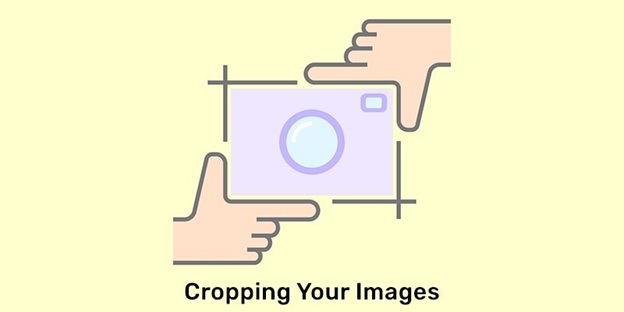 But we know that you have an idea about this, therefore you will never make this mistake. Making everything good is not enough. You have to make a significant image that will lure customers to buy your product. Meaning your image perfectly fits on both platforms. If you are using Photoshop then, you can create a file of your images where you can create your images guideline according to size & dimensions.
Using Shadows In Product Image
Showing a product in images is not enough, sometimes you just show your standard unique skills too. When your product photo-session is in production, you use natural lights or normal lights so that product will shine in post-production.
Sometimes good photos become a victim of bad lighting. Moreover, sometimes it can become hard to use reflective shadows because light reflection can create a flash on the camera. Drop shadow can be taken by using natural lights. Cast shadows can be produced with normal lights.
If you don't want to go through any of those processes then today's photo editing software has become more advanced. You can create any shadow you want in Photoshop.
Colour Adjustments
The use of color is one of the most important aspects of improving your store's user experience. When your images reach an editing phase, you should make sure that you use the better and appropriate color combination. As a matter of fact, you should have knowledge of color combinations. For example, if you have WordPress Themes then your product color looks different on the theme because the browser and desktop/mobile screen make it different.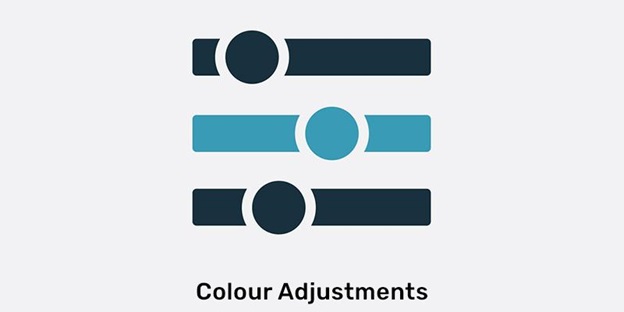 Also, the computer screen and web browser have different color gradients therefore, don't forget about this aspect too. Because of this one thing, your product color will look different on browsers and every other digital module such as desktop, mobile & tablet.
To clear out this problem you make sure that your product images and your knowledge about color grading are most accurate. Regardless, if you think that you can't handle the color department then you can simply ask for designers to help in this.
In The End, All Is Up To You
From the beginning of time, you started to click the photos of your product to upload it on your eCommerce store, you have to become creative enough to accomplish this task. However, not even a gigantic firm can deliver proper images sometimes. You don't have to worry about it more. Nevertheless, you should keep trying every day.
Clicking pictures from a different angle is all good but your work in post-production will testify when you end up creating an eye-catching product image.
So that's all from my side I hope you get all the tips for Improving and Editing Product Images and Now you use these tips in your eCommerce store.