How to Protect Your Phone System from Security Threats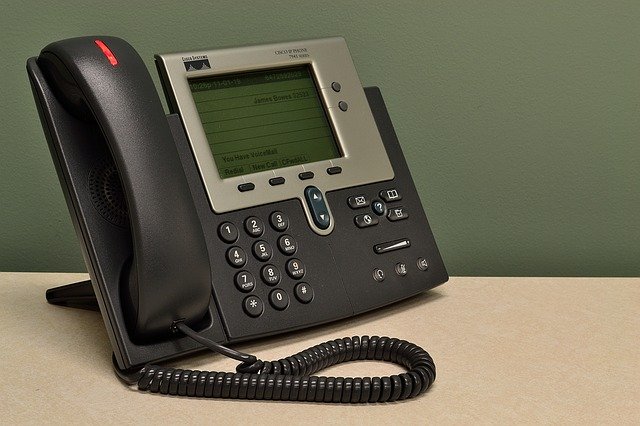 Your contact centre could be making and receiving calls each day, helping customers with their questions and concerns, marketing your products or services, and closing sales. Unfortunately, these conversations with clients may contain sensitive information like credit card details, which hackers want to get their hands on. Besides that, there are other threats that your call centre may face when it comes to its phone system.
Hackers may use your number to make long-distance calls, which will be charged to your business. That will significantly increase your phone bill.
They may also pretend to be from your company and get the details of your customers or perform transactions on your behalf.
Hackers may also use a fake caller ID and pretend to be your service provider or partner to get information from you.
They may also listen to active calls and gather personal information that they could use for fraudulent activities.
A compromised phone system can jeopardize the entire business, as your business information and that of your customers would be in the hands of unauthorized people. In addition, it could ruin your reputation, and you may face lawsuits for being unable to protect your clients' data. It's why it's vital to keep the phone system in your company secured, and here are ways to do that.
Use firewall
 The firewall serves as a defence against malicious access to your phone system. It monitors and filters traffic between networks to secure private data. You need to set it properly to optimize its use, as improper setup could lead to hackers getting through or blocking legitimate access.
Keep phone system updated 
Besides your phone system, you may also use different applications to run your operation, like an auto phone dialer. If you make several outbound calls in your call centre, this tool is beneficial as it eliminates the need for agents to call clients manually. Instead, it dials the number on the list and transfers the call to the available agents if someone answers. Otherwise, it will leave a message or terminate the call, then move to the succeeding numbers.
The phone system and the apps you use may have vulnerabilities that could serve as a window for hackers to attack. Keep them updated to prevent weaknesses that may put your business and the data of your customers in jeopardy.
Use strong passwords 
If you use VoIP phones, your VoIP system has a password protecting it from unauthorized use. To increase security, create passwords difficult for others to guess. Make it a habit to change at least every three months to keep it even more secure.
Keep monitoring the network
 Have your IT team continuously monitor your network to spot unusual activities or potential attacks quickly. Then, they could act right away if they see anything suspicious, thus preventing things from getting worse.
Encrypt calls 
VoIP calls pass through the internet, so encrypting them is necessary to protect them from hackers. Your VoIP service provider can do that for you when setting up your phone system secure. Be sure that you only deal with a trusted provider to ensure that they will keep your phone system secure.
Protect your phone system secure from malicious threats, and keep your business information and customers' data safe. Consider the tips above to secure it.