5 Ways To Market Your New Website to get successful in your venture.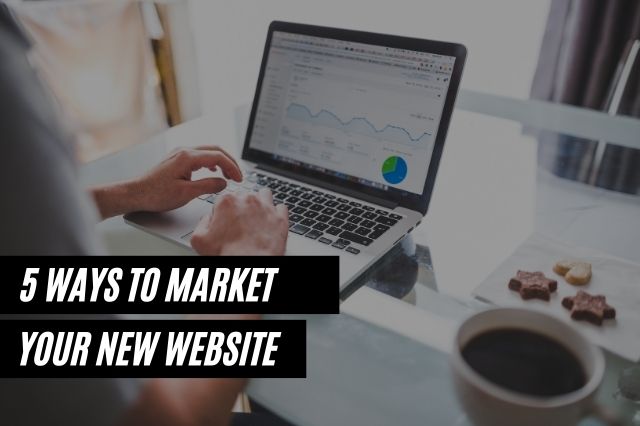 Are you a business owner interested in staying ahead of your competitors, understanding your customers better, increasing brand awareness, and overall, being successful in your venture? If yes in this article I am going to tell you 5 Easy and Effective Ways To Market Your New Website to get successful.
Typically, a successful business means having a considerable group of loyal customers and being known as one of the most reputable companies in the industry. To reach that point, you must first work on identifying your target market and informing them about your offers through reliable platforms such as an online website. Of course, to market successfully, people need to know first that you have a website they can check out anytime.
Whether you're a beginner in digital marketing or a guru, it'll be abominable to cast aside the overriding demand to build a reputable brand image your customers can trust. There are plenty of ways to promote your new website; one of which is to reach out to helpful digital agencies like Caffeinemarketing to get your business a custom strategy that'll make it thrive online.
Furthermore, here are five other ideas you can utilize in marketing your new website:
1. Blogging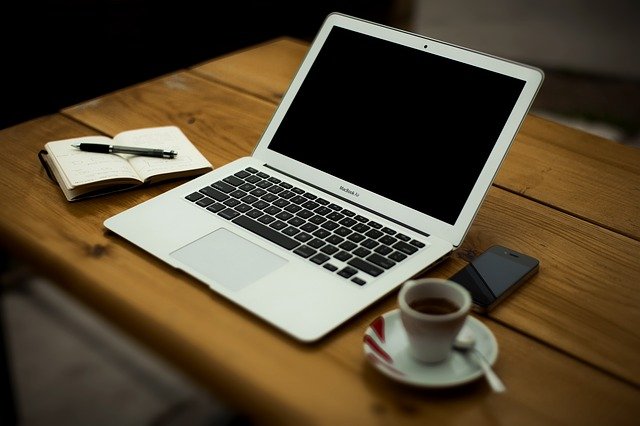 Blogging entails writing posts on your website. You can blog effectively by writing about topics relevant to your niche, then optimizing your content for search engines. Doing so will enable your website to rank higher in the search engine results pages (SERPs). Meaning to say, every time an online user searches for topics you've covered on your website's blog section, the chances are high that you'll be among the top results, provided that you've used the right keywords. Blogging also helps you to increase your website's traffic. 
SEO has helped businesses connect with their target market by drawing these users to their websites. There are many searches on Google about the different problems or concerns internet users might have. Questions on varied topics such as 'how to market my new website' or 'how to launch a product are being looked up on search engines tons of times.
As you provide answers to these questions, your content, website, and offerings all become visible and known to your leads and potential consumers, increasing your opportunities to generate sales. When blogging, the most crucial part is to be able to address the problems or concerns your prospective buyers may have and provide solutions to each of them. You might also want to explain to them how your products or services can help them resolve their issues. Adding value to them makes you a reliable manufacturer or service provider in the minds of your target market, allowing you to gain their trust.
2. Invest In Video Content
People love watching interesting videos. Apparently, videos are now more effective in marketing than text as the human brain can process visuals faster than text. Also, since videos are in motion, they're considered more appealing and compelling, able to hold the viewers' attention for minutes or even hours.
When creating videos, you can also apply the same idea of solving your potential client's problems while informing them about your products and services. Know what they want and convince them that your offers are the game changers they're looking for.
Invest in high-quality videos that feature how your brand, products, or services can help your target audience solve their problems. You may start producing these videos by creating a storyboard for conceptualization and using free editing software to combine or cut clips and add graphics, scoring, visual and sound effects, etc. This will help you grow your website fast and get you a lot of new leads.
3. Market Through Social Media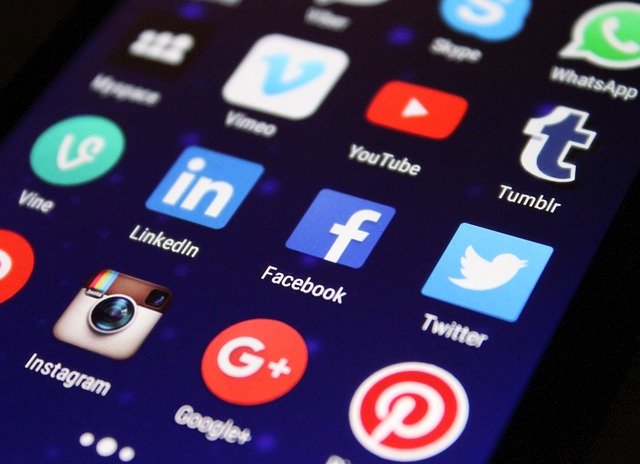 Most people opt to use each and every social platform when marketing a new website. The danger is that while at it, you may lose focus and your idea might be washed away.
If you're going to market your website using social media, it's important that you aim to have a following. Target those who'll subscribe because they genuinely need your content—users who'll subscribe because your content matters to them.
A good following will give you the opportunity to interact with people interested in what you offer and get insightful feedback regarding your services or products. The best thing about it is that these followers may be considered leads who can eventually get converted into your consumers. Meanwhile, stagnant and low-quality followers won't make a lot of difference for you and your business growth, so it's better to attract those who are part of your target market.
Understand the specifics of each social network and make sure the content you post will stand out from the rest. People like and share things they can relate to—mostly, things that educate and entertain them. Choose your platforms wisely and present your messages in a witty and artistic manner so as to catch the interests of social media users.
4. Create Your Own Podcast
Creating your own podcast can be great for creating brand awareness and building an audience. If you're just starting out, it might take quite some time to get any sort of tractions through this channel. But don't worry, podcast producers are always looking for interesting people to interview.
One of the easy ways to find opportunities is to look up your favorite podcasts, then try to reach out to influential speakers you can interview about specific subjects you want to tackle—let's say, for a podcast series. You can also filter through relevant podcasts and ask a host to have you as their guest. Convince them by explaining how you can add value to their audience.
Podcasts will help you put up a brand authority in the market and increase your traffic generation. As a long term strategy, think about creating your own podcast to increase brand awareness and work toward podcast monetization.
5. Join Forums And Community Boards
Community forums such as Facebook, Reddit, and Quora are great marketing channels. They're all based around unspoken rules that you might need to understand before posting links to your website. These forums are made so people could ask questions, post answers, learn, and share their experiences on different matters.
Once you've understood and adopted a mentality of helping people rather than selling to them, it'll be so easy for you to share your expertise with others. Here, you'll reach a larger audience and build trust by solving other users' problems, and at the same time, offering valuable content to them.
Conclusion: 
Marketing a new website can be quite a challenge. However, if you incorporate the use of relevant digital marketing channels into your marketing campaign, it will be fun, exciting, and successful. Consider the Ways To Market Your New Website provided above so you can make your website not only have good ROI but also stand out from the rest of your competitors in the industry.