How Can You Create Your Own Business Website?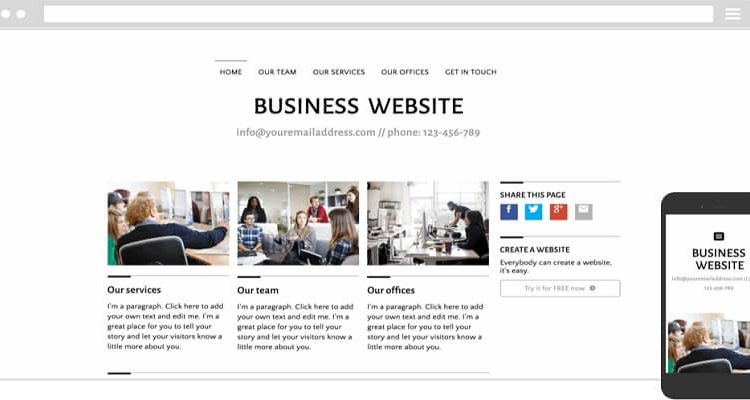 It's now possible to do virtually everything online from booking holidays to borrowing money. For example, Cashfloat on-demand offers instant loans and is FCA authorized.
According to research, around 4 out of 5 UK consumers browse online before they make a purchase. Therefore, if you want your business to expand, you'll need to have an online presence. Hiring a professional to do the job can be extremely pricy, but both the tools and guidance are available so you can save money by doing it by yourself with a small business WordPress theme.
The first thing you have to do is to choose your domain. You should make sure it's unique and resembles your trading name closely to avoid confusion. Alternatively, you could use your profession and area (such as putting together the keywords 'electrician' and 'Wolverhampton')so that it will mimic the keywords potential clients might enter in search engines. This can then be registered through many low-cost platforms.
Your next step is to choose a hosting provider (where your data will be stored). Your choice will depend on factors such as their storage limits, bandwidth, and cost as well as which software options are available.
If you aren't a computer expert, you need to choose software that gives you a well-polished attractive website for the minimum of work and without requiring a high level of expertise. Many platforms (such as WordPress) work with a template system that can be adapted to meet your needs using plugins. Some of these are free and some must be paid for. However, to be able to customize the site, you need to do some research to understand how the system works.
Once you have completed all of these stages, you need to create a site outline. You need to draw up a plan of the general contents of your website, and how these will be interlinked. When you then add the contents, you need to think about what information to include on the site.
Apart from your business contact details, think about other information to include such as price lists, customer reviews, an order form, a blog with articles related to your field, and so on. You need to do some financial research to make sure that your shipping costs are covered by your prices. You should make sure that you include the key phrases that a prospective customer might use. This SEO (search engine optimization) can work wonders by increasing the traffic to your site and thereby, boosting your business.
When setting up your site, think about the increasing number of customers who might use their mobiles to look for products or services. If your website is responsive, then it will automatically resize so it can be read on smaller-sized screens.
Apart from SEO, you could also promote your business for a relatively small outlay by pay-per-click advertising. These ads on search engines and/or social media can boost the visibility of your website as well.