Why Enroll for a Degree in Political Science and International Relations?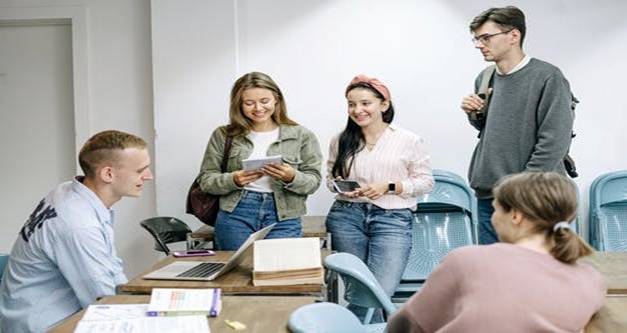 Attending higher education is beneficial to you. You will make friends who can assist you in job hunting. That is if you complete your education. Also, the chances of getting high paying jobs are good. Compared to high school graduates, your standards of living will improve.
Still, attending higher education is a chance to improve your social, life and academic skills. You will learn how to present your ideas in class, associate with your peers, and solve problems.  Still, the knowledge obtained in school may be beneficial to you. It can help advance your career. For instance, if you study medicine, you will acquire medical knowledge. You can use this knowledge to become a doctor or pursue a career in a health-related field.
There are other subjects you can learn in school. These include economics, law, education and political science. These courses are equally important because they can teach you how to solve some pressing societal issues. The focus of this article is on political science.
Studying political science in school is beneficial for many reasons. This includes the knowledge you will acquire on political parties, the economy and international relations. Well, read some of the reasons to motivate you to study political science in school:
1. It teaches you some social skills
Political science is a social subject. The reason is that it helps you understand social and human relations within the community and society. But it takes a political approach to help you understand how these relations work in society.
Thus, when you pursue a course in political science, you will acquire some social skills. These can help you establish and maintain friendships in school and within society. These abilities are beneficial when you pursue careers that require you to interact and associate with other people. Examples of such careers are diplomats, politicians and administrators.
2. You can pursue diverse careers
You have many diverse career options when you pursue a course in political science. You can work in the private sector, education industry, or government agencies. Here are some of the careers you can pursue with a degree in this subject:
Diplomat: You can be appointed as an ambassador for your country. This role requires your understanding of international politics, state interests and actors. You can acquire all this information when you study political science.
Administrator: A degree in political science can be a path towards becoming an administrator. Public Administration is a branch of political science, and this course equips you with the skills needed to lead an organization. You will get to learn the best strategies for hiring government workers, the most efficient leadership methods, and how to audit public account records.
Police officers: You do not require a degree in criminology to serve as a police officer. An alternative is a social science degree like political science or even sociology. With a degree in political science, you can qualify to serve at Interpol. This is an international police criminal organization. Serving in this organization is an opportunity to apply international relations skills acquired in a political science class.
Non-governmental organizations: The United Nations, the European Union, NAFTA, World Trade Organization and the IMF constantly recruit people with knowledge on international issues and relations. A degree in political science can allow you to serve in these organizations.
3. Improves your research skills
Political science is a research-based subject. It requires one to write term papers, dissertations and analytical essays. Thus, it is an opportunity to acquire skills that can help you mine for any information from the internet, journal articles and libraries.  On this note, professional online writing service research can get any information that can help prove your thesis.
Moreover, completing a degree in political science is a foundation for pursuing a difficult research-based course. For instance, with a strong background in research, you can pursue an MBA course. This qualification requires you to write long papers, research on issues affecting society and find a solution to them.
4. You get to learn about international relations
If your interest is in international relations, enrol in a political science class.  You will learn how the United States relates with the entire world and the different actors in the international system. You will understand the reasons for the international humanitarian interventions in Libya and why the United Nations was formed.
Bottom Line
Political science is a social subject. Pursuing the course will allow you to understand relations in the international system. You can also get better employment opportunities with a degree. So, it is for you to decide which course you want to pursue.