How to Choose the Right Automated SaaS Marketing Platforms for Your Business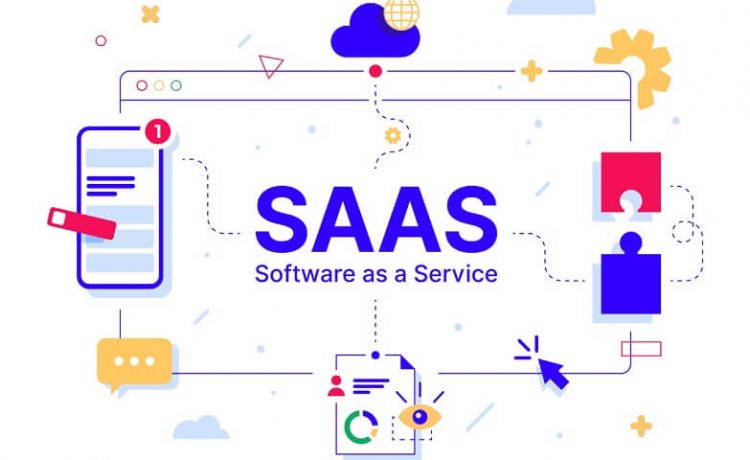 Amidst the availability of many SaaS marketing platforms that you can use for your business, the struggle of choosing the right one hinders productivity. Hence, you must start searching for various marketing SaaS tools now and studying their features and advantages, which can champion your brand goals.
This article offers different lessons on how to choose the most suitable SaaS marketing tools for you, so do not skim or skip a read!
Introduction
SaaS marketing gained traction when most of the processes that drive the world became digital. SaaS, which stands for "Software as a Service," captivated many marketers from different fields because of its efficiency, hassle-free nature, and better system. Also, SaaS is a cloud-based model that transfers information from other devices using a web browser and the internet. With this, users of SaaS marketing platforms save themselves from the complex methods of hardware management. Instead, you can have smoother access to information, benefits, and online content.
In 2015, the market where SaaS marketing belongs was $31.4 billion. But last year (2022), it increased five times, reaching $1617.1 billion. Today, marketers and entrepreneurs expect to achieve better numbers this year and further boost the demand for software systems, which are also known as on-demand, web-based, and hosted software.
Also, SaaS makes things simpler for your company because you may choose to allow people to access online via subscription-based access rather than getting and setting up individual devices. Its edges include flexibility, low overhead expenses, continual and regular updates, privacy, and stellar results.
These advantages are now more widely known because of accessible SaaS marketing tools. These platforms allow you to market your company and adjust to the shifting needs of every user. With so many developing businesses out there, having in-depth expertise in these marketing SaaS tools gives you an advantage over the competition and will contribute to your success.
Definition of Automated SaaS Digital Marketing Platforms
Through SaaS marketing tools, users can now sign into and employ cloud-based applications via the web. In other words, you have a software provider implement it into your business so customers can access it online, often via a website.
Marketing SaaS tools also manage online marketing and sales, such as nurturing leads and helping attract more customers. By allowing marketing teams to operate more productively, these SaaS marketing tools that are automatic and efficient increase your marketing effectiveness.
Moreover, your team will have more time to focus on the big picture and cultivate prospects after automating the time-consuming procedures between marketing and sales. SaaS marketing platforms can also offer you a more comprehensive understanding of the behavior of potential clients.
In general, these SaaS marketing platforms alleviate your workload. The software varies depending on your needs. There are many SaaS marketing tools available right in front of your screens. Hence, you need to assess them thoroughly and know their benefits for your business.
Benefits of Using an Automated SaaS Digital Marketing Platform
Speaking of benefits, here are a few things you can enjoy once you utilize marketing SaaS tools in your brand or personal initiatives.
a. Increased Efficiency and Cost Savings
Cost efficiency focuses on reducing unnecessary expenses by improving a service or process. The goal of doing this is to increase company revenue by lowering procurement costs. This point applies to SaaS marketing tools since their pay-as-you-go and subscription-based structures unquestionably increase efficiency and cost savings.
Furthermore, your business's ability to prosper financially became more difficult because of license fees and installation-related costs. Although it requires some resources to execute, small firms may run into issues. So, you may successfully cut your costs and choose a membership according to how long you need it with marketing SaaS tools. With this framework, you can simultaneously control your expenditures and risk.
b. Improved Conversion Rates
The typical conversion rate per interaction is a substantial consideration of a business's success. And with these SaaS marketing tools, your conversion rates can soar and elevate. In SaaS marketing, it is essential to find the best platform where you can leverage your skills, gather more audiences behind you and gain engagement.
Today, you can achieve an improved conversion rate by employing different SaaS marketing tools since they are tested and proven to deliver positive results. One main reason is that customers frequently favor using cloud-based tools since they give them accessibility at any time and place. Your brand can also enjoy productivity while gaining better connections that can lead to heightened income levels since marketing SaaS tools provide solutions at a reasonable price, fitting for individual and group use, and convenient.
c. More Targeted Advertising Opportunities
SaaS marketing platforms provide tons of benefits, such as giving your business more targeted advertising opportunities. Through these tools, you can narrow down, categorize, and pinpoint audiences that matter to your business.
With their simple and easy-to-use software and structure, SaaS marketing tools are viable approaches to endorsing your services, packaging your product, building your brand, and capturing more consumers. You can create streamlined content, nurture leads, gain traffic from your search engine, boost your social media, perform email marketing, and run other digital campaigns.
How to Choose the Right Automated SaaS Digital Marketing Platform for Your Business
1. Must be within your budget range.
A balanced and well-planned budget, according to most marketers, is essential to safeguard future generations and maintain low-interest rates. Hence, you need to look for the best platform where you can earn rewards and, at the same time, save monetary resources. You can always check these SaaS marketing platforms' plans on their official websites.
2. Must be relevant/important for your business.
You do not need a marketing SaaS tool that disconnects from your brand objectives. It is always critical to have a strong connection between your business goals and the platforms you use. Relevance is crucial because these SaaS tools can make or break your business plans. So, it is better to examine them one by one and evaluate their features before investing and choosing a platform. At the end of the day, it is you who can determine the appropriate automated SaaS digital marketing platform for your business, so choose wisely.
3. Should seamlessly integrate with other software systems you use.
It is better to search for a platform that will not give you hassle regarding integrating it with other software systems. In the digital world, it is critical to have a flexible, easy-to-navigate, and system-friendly SaaS marketing platform because of the fast pace and heavy demands from audiences, clients, and other significant factors. Therefore, examine carefully the tools you choose and try connecting them with other software to fully grasp their capacity and worth as a marketing SaaS tool.
4. Must provide detailed analytics and reporting capabilities.
Data is essential in every business as it reveals the results of your campaigns, efforts, and other marketing initiatives. That is why, when searching for the right platform, you must keep in mind that intricate analytics and reports are non-negotiables. Historical timelines, real-time updates, quantitative information, and vital figures to your business must be in the platform you select.
5. Customer service is available should any issues arise.
We all want a responsive, compassionate, and customer-centered platform. Thus, in choosing the right SaaS marketing platform, you should prioritize knowing their customer service processes. If the system is user-friendly, convenient, and guides you in your journey, then it is the most suitable platform you can pick. After all, you cannot avoid encountering problems or having questions along the way, so customer service on these platforms must be top-notch.
Popular SaaS Digital Marketing Platforms
Here are some of the SaaS solutions you can use to enhance the content and materials for your organization. Don't skip over these marketing SaaS tools because they are worth knowing about and exploring.
1. Spotlightr.com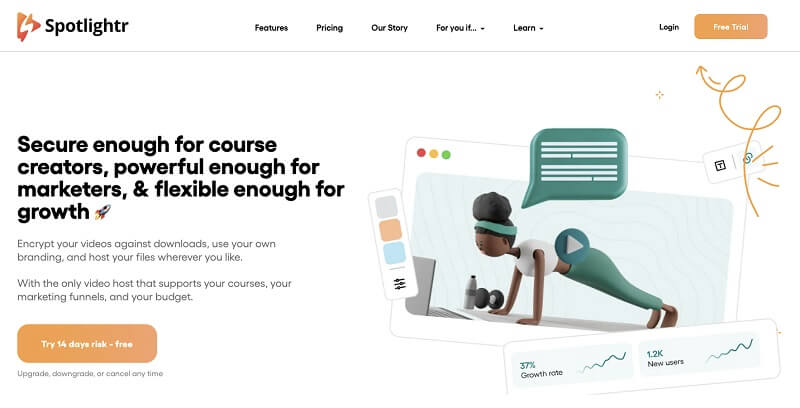 Spotlightr is the only video hosting platform that gives course creators, marketers, and budget-conscious businesses the power to protect their content from unauthorized downloads, customize branding, and store files wherever they choose. Keeping videos secure couldn't be easier with Spotlightr's advanced encryption technology. For an added layer of protection, members can also take advantage of Spotlightr's custom domain options to ensure their brand is always represented.
Plus, with its flexible pricing and storage plans, Spotlightr can meet the needs of any business. Whether it's a large enterprise or a small startup, anyone can leverage Spotlightr for protecting and delivering valuable content. With Spotlightr's secure platform, marketers and course creators can be certain their videos and documents are safe, while they gain access to powerful customization options to ensure that their brand is always presented in its best light.
---
2. Contentoo.com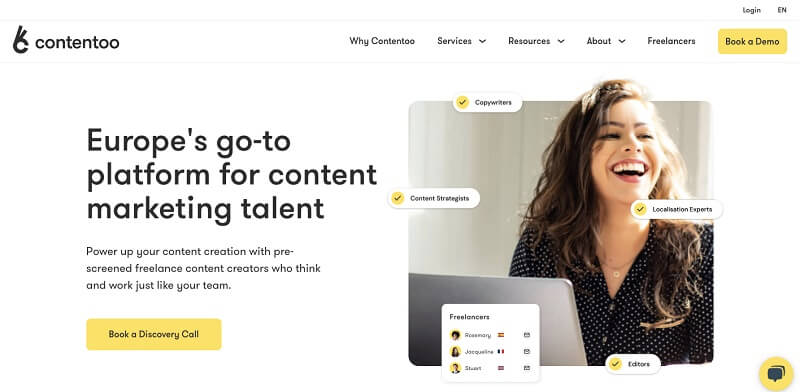 Contentoo is the leading platform for content marketing talent in Europe. With Contentoo, you can power up your content creation with pre-screened freelance creatives who think and work just like your team. The platform allows you to integrate talented freelancers into your team as if they were an in-house employee.
Hit growth goals with remote teams of pre-screened professionals, including copywriters, localisation experts, content strategists, and UX writers. Contentoo offers a 100% quality guarantee and always works with native speakers. Handpick the perfect freelancer for each project to ensure high-quality results every single time.
---
3. Rocketseed.com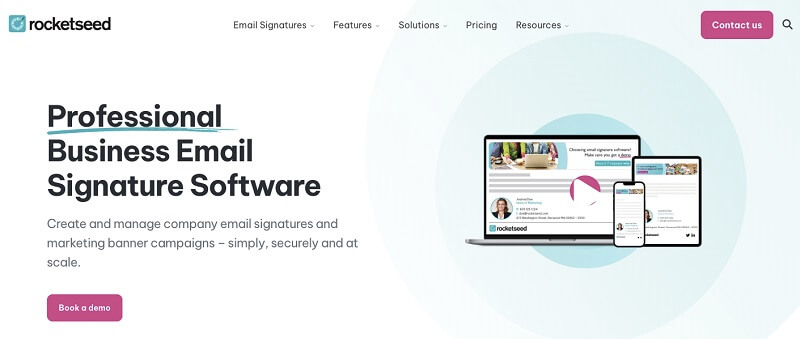 Rocketseed is the perfect email branding solution for teams and companies of all sizes. With our software, users can create and manage professional email signatures and banner campaigns securely and at scale with ease. Centralised control gives businesses the opportunity to achieve brand consistency across all departments by allowing them to easily assign different email signatures to different departments.
Additionally, Rocketseed can be synchronised with Active Directory, allowing employees' signatures to be kept up to date and 100% tamper-proof. With Rocketseed, companies have access to an efficient and secure email branding solution that will drive consistent brand recognition.
---
4. Renderforest.com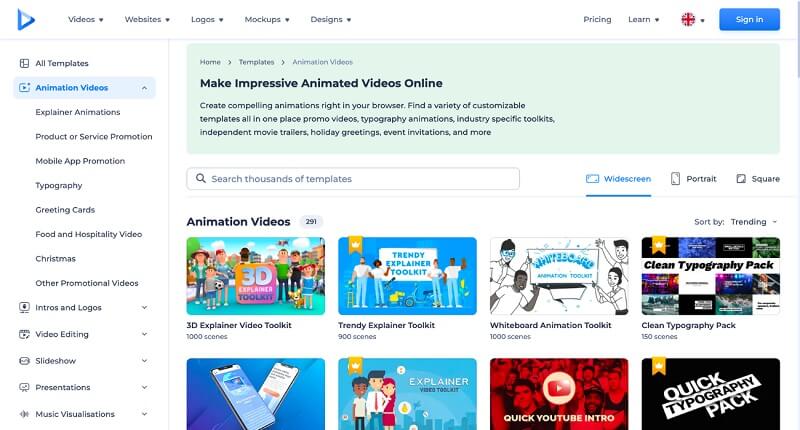 The main objective of this SaaS marketing platform is to give you access to a wide range of online editing tools. With this, you may expand your business by utilizing keyframe animation features, premium visualization resources, prototypes, detailed tutorials, and even music for your content. Renderforest has emerged as one of the best SaaS marketing tools for video designing due to its ease of use, range of tool possibilities, and versatility.
Some of Renderforest's soundest benefits include being credible enough to cater to over 30 million outputs of different users. Renderforest has a free plan design tool that addresses video and animation production. This SaaS marketing platform contains numerous pieces of broadcast-quality content that you can download. It saves you time and money because it has diverse sets of unique, easy-to-use, and high-end features.
---
5. Creasquare.io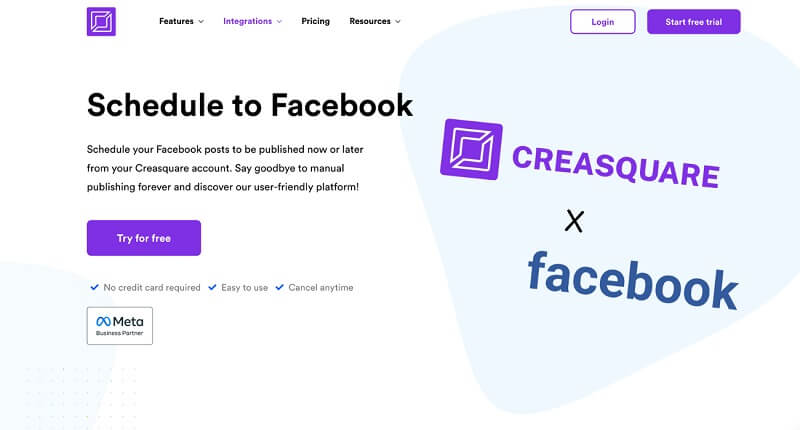 Build your material with Creasquare, an "all-in-one" SaaS marketing tool. This SaaS marketing platform has been established to help social media professionals, marketers, and enterprises manage their profiles on social media. Creasquare seeks to provide an all-inclusive creative solution that integrates with all recently released and impending platforms and channels.
Creasquare's primary advantages include community management, which allows you to plan and schedule content. Creasquare also has AI-powered production tools for your designs. You can also do video production and hop on trending design patterns. Besides, this marketing SaaS tool helps in the integration of various social media platforms. You can utilize Creasquare's creative studio to step up your designs. A kit for brand development is also available, where you can access templates, photos, royalty-free videos, music, and animations. Additionally, you can also create SEO-focused articles in various languages with Creasquare's well-made AI content writer.
---
6. Kittl.com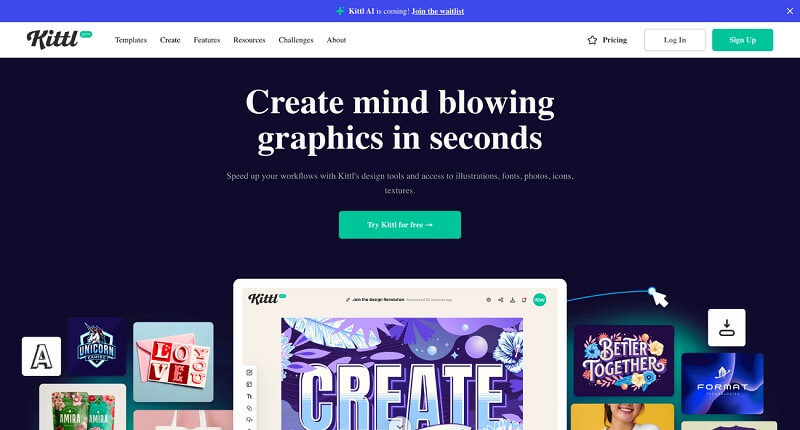 Marketers and businesses leveraging social media must learn to post eye-catching visuals to capture their audiences' attention. And with this goal in mind, Kittl is the answer as the best go-to marketing SaaS tool. Through Kittl's superior templates and design elements, you can generate projects that break through the noise and produce relatable, engaging, and relevant materials for your brands.
Here are some reasons why Kittl is a top-tier SaaS marketing platform: You can create influential cards, posters, social media posts, logos, and web banners. It is a proper tool for team collaboration and design processes. Kittl also has comprehensive sets of illustrations, free photos, and customizable templates. This marketing SaaS tool also provides convenience since you can download results in any format.
---
7. Removal.AI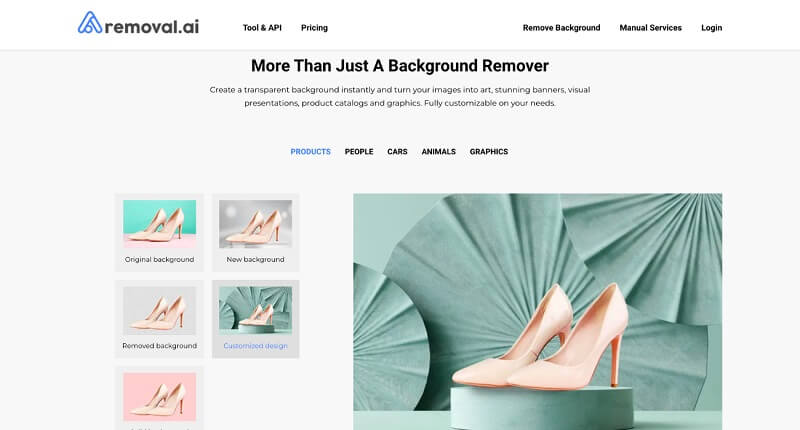 If you want to enhance your photos and other designs, you can never go wrong with Removal.ai. This superb SaaS marketing platform is innovative software that beautifies images and other assets. With years of experience in technology and artificial intelligence, this photo editing tool can take you and your business places.
Removal.AI separates itself as a SaaS marketing platform by having these benefits: a 100 percent accuracy rate for background removal. It can promptly change and alter photo backgrounds by distinguishing the main subject from the photo. You can mask and detect unnecessary objects and eliminate them right away. You can also produce various outputs like social media posts, banners, presentations, and postcards. Besides, you have the freedom to publish your work after doing it. In addition, Removal.ai also values updates, and by doing them regularly, you can experience the best-automated design experience.
---
8. Designstripe.com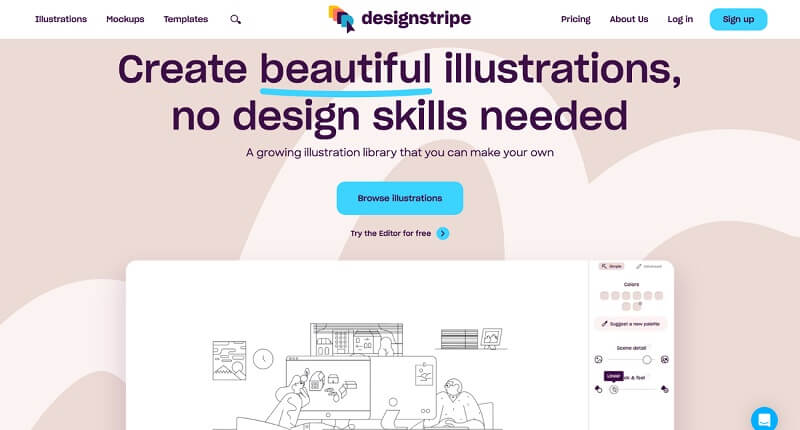 This SaaS marketing tool is a well-developed platform containing a collection of illustrations that you can personalize based on your preferences. You can test this platform's performance without cost, making it a good investment. Designstripe was established with diversity at its core, meaning it includes various editing tools and elements that make your output sophisticated, captivating, and unique.
Designstripe has numerous benefits, but here are some that you cannot resist: First, it is valuable if you are at the planning stage of producing brochures and social media posts, improving your photos, and creating eye-catching digital material. Second, Designstripe offers different premade assets, like templates, mockups, color palettes, vectors, and illustrations, that you can play with and modify. Third, having these already-created elements save you from starting from scratch. Lastly, all your outputs are downloadable and shareable with your team.
---
9. Drawkit.com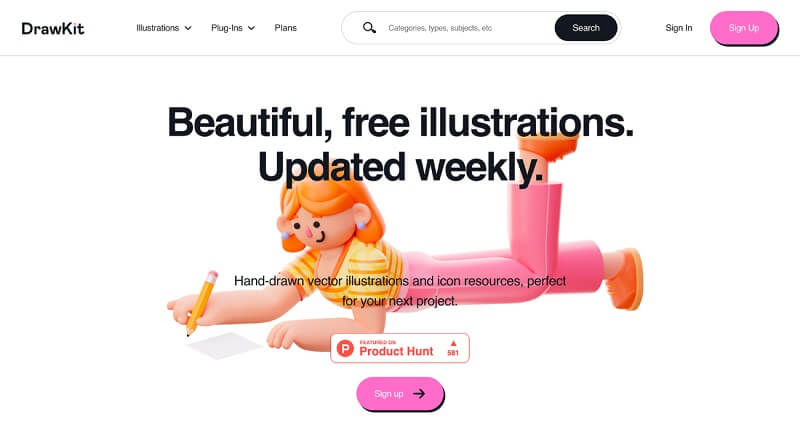 Today, this SaaS marketing tool is gaining traction. The rationale behind this is that many prestigious businesses globally use it. Drawkit is a highly sought-after tool because of its proficiency with unique and high-quality hand-drawn vector drawings, which delight many marketers and creatives. Besides, this marketing SaaS tool provides a library of mockups, 2D and 3D graphics, animations, and elements.
These are some of the forces that drive marketers to utilize Drawkit: First, it does not charge users for customizing illustrations. A wide array of prototypes, animations, and two- and three-dimensional components are accessible. You can choose templates based on your line of work—medical, academic, creative, minimalist, etc. You can convert your simple website into an engaging, modernized, personalized one. Lastly, Drawkit updates from time to time, so you do not need to worry about bugs and trends.
---
10. Missinglettr.com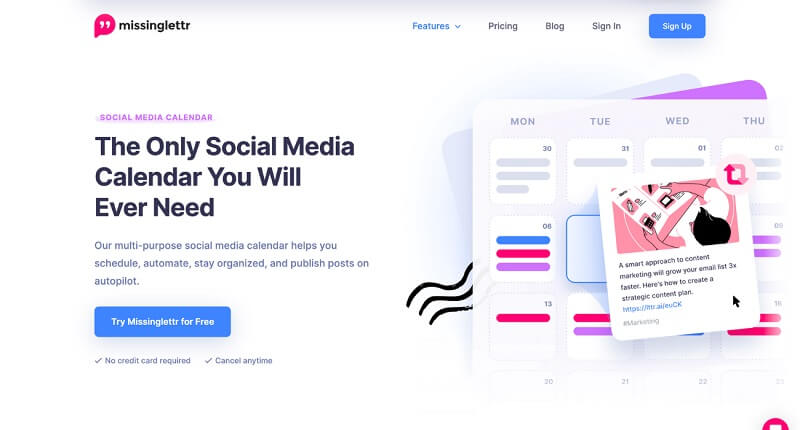 If you want a "one-size-fits-all" solution, this SaaS marketing platform is your best choice. With Missinglettr, you can turn your material into compelling social media posts and support your publication online by identifying the leading influencers in your industry. As of this writing, more than 30,000 users believe they can assemble content with Missinglettr and anticipate a rise in leads, traffic, and audiences.
This SaaS tool offers different benefits. First, Missinglettr allows you to share your content on social media sites. It is an intelligent, automated tool that can curate your content, preserving time and measure. With this platform, you can produce lovely content that can reach your social media followers' attention. Also, this tool can automatically drip campaigns for your online audiences to encourage engagement. This platform has reliable metrics and analytics for you to utilize and study. Lastly, this marketing SaaS tool has an image library, URL customization, brand personalization, and many other design-related benefits.
---
Takeaway
Many platforms available in today's generation can ease your tedious workflow. However, most creatives and marketers are lost in translation concerning choosing the right automated SaaS digital marketing platform for their business. But we have learned from this article that: choosing the best platform rests in your hands. Therefore, you need to evaluate where your business stands, your funds, what you need, and what platform can further your business. After all, you have a lot of choices, but what matters most is that you select what best fits your purpose and capabilities. So, choose sensibly and within your means.