5 Guaranteed Practices For A Successful Google Ads Campaign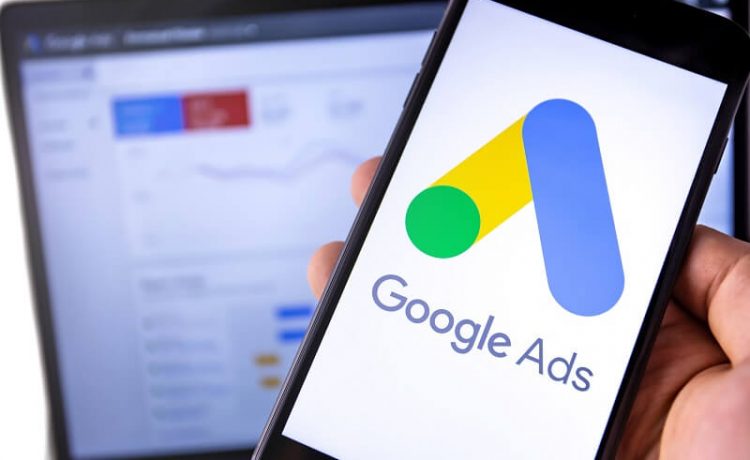 Hello guys, today in this article, we are going to discuss the 5 guaranteed practices for a successful Google ads campaign. So keep reading.
If you're going to spend money on advertisements, you might as well spend it where your target audience is likely to see them, someplace like Google. Given Google's popularity, it's likely that you and your target audience have both seen and engaged with a Google ad.
Using Google Ads, you may connect with Google's massive user base and accomplish several objectives, like increasing the number of inquiries to your business, attracting more visits to your website, and creating more online sales.
If you're using Google Ads to advertise your products, consider the following tips below:
5 Guaranteed Practices For A Successful Google Ads Campaign:
Table of Contents:
1. Have A Quality Website And Landing Page
2. Make the Most of Your Commercial Efforts
3. Choose The Right Google Ads Keywords
4. Monitor Your Google Ads Performance
5. The Others
1. Have A Quality Website And Landing Page
If you're working with a poorly built or designed website and landing page, no amount of skill with Google Ads will save your efforts.
Google Ads uses a variety of signals, including site performance, to determine where to position your ad in search results. Therefore, a slow website might drastically reduce your ad's visibility.
This demands solid work in all areas, including design, copy, and the like. Even if your ads are effective at attracting customers, the content on your website could be turning them away. To even have a chance at success with Google Ads, you need a great website. For a deeper dive, contact Google Ads consultants like Claire Jarrett.
Speaking of landing pages, your headline is the most crucial part of your landing page because it is the first thing a potential customer sees. Your title should be catchy, reiterate the offer given in the ad, and encourage the reader to keep going. Make sure the landing page content matches the keyword and ad clicked.
2. Make the Most of Your Commercial Efforts
This method has various approaches:
Make Some Changes To Your Shopping Feed
If you're dealing with a large number of Stock Keeping Units (SKUs) and advertisements, you should start by reorganizing your shopping feed and developing a substantial level diagram of your top and worst-performing products.
Sort the successful from the unsuccessful into their own campaigns afterward.
Exclude Products That Aren't Performing Well
Always keep in mind that the key to achieving success with Google Ads is to create campaigns, ad sets, and promos that are relevant to your target audience.
By excluding under-performers, you'll have a better chance of testing out variations on your offer and messaging before you settle on what works best.
Optimize Your Top Sellers
When it comes to your top-selling products, there's no reason to change your price or messaging.
Since these products are achieving successful outcomes in display/search, it may be useful to further assess their performance in other channels. In this manner, you can rest assured that you are not passing on any opportunities.
3. Choose The Right Google Ads Keywords
Based on the data collected from your website, Google will categorize it into different themes. Your campaign's starting point can be a set of keywords that you can then modify as needed.
When deciding on keywords for your ad, remember that many other businesses will be vying for the same target customers. Think carefully about the keywords that will attract customers for better conversions.
As an alternative to the generic keyword 'luxury shoes,' more specific keywords like 'red leather heels' can be used in a pay-per-click ad. Those in search of a wide variety of footwear may pass you by, while those seeking a specific style will likely buy from you.
4. Monitor Your Google Ads Performance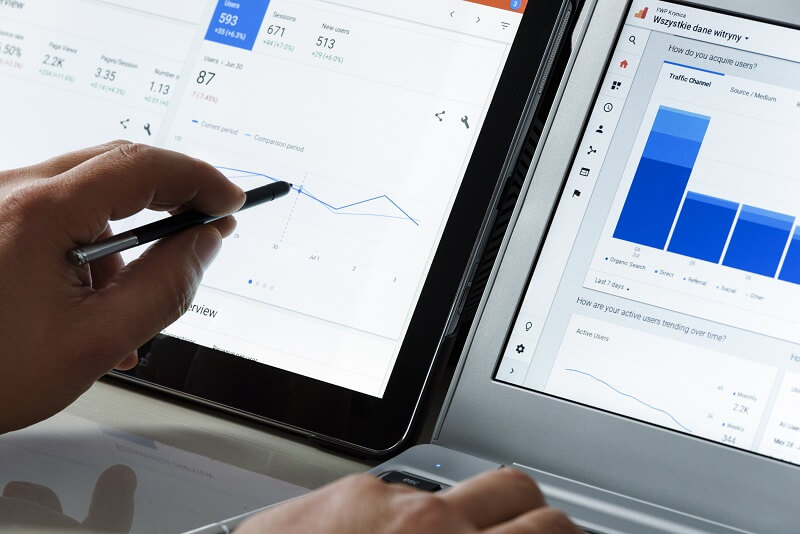 Knowing how well your campaign is doing is important. You have to monitor the effectiveness of your digital marketing, interpret the data you find, and adapt your strategy as needed to boost your business's bottom line. Online advertising effectiveness can be measured using metrics such as:
Click-through rate (CTR);
Ad impressions;
Cost per click (CPC);
Ad clicks;
Conversion rate; and so on.
You should always be keeping an eye on important metrics. Depending on your strategy, you can prioritize monitoring one indicator while still keeping an eye on the others.
5. The Others
For your advertising initiatives to succeed, you must first have a strategy. You can also try the following methods in addition to the ones already mentioned:
Avoid Using Too Many Keywords
With limited resources, it's essential to choose your keywords wisely. You won't get the desired result if you use too many keywords. Think carefully about the keywords you use, and stick to those that apply to your ideal customer.
Make Your Website Mobile-Friendly
It's common knowledge that many customers use their mobile devices to browse shops rather than a desktop or laptop computer. As such, it's imperative that your campaigns are accessible on mobile devices. Keep an eye on your conversion rates across several devices to determine which ones your customers prefer.
Rack Up A High-Quality Score
Quality advertisements are of paramount importance. Google gives a Quality Score from one to 10 based on the expected clickthrough rate, ad relevance, and landing page experience of each individual ad. More points equal a higher rank and more potential customers.
Conclusion: Practices For A Successful Google Ads Campaign
The ideal Google ad is one that directly answers the user's question, doesn't waste their time, and encourages them to take action. Ads that are more user-friendly and hence more likely to result in sales can be made by simply following these strategies.