What WordPress Hosting Services Do You Really Need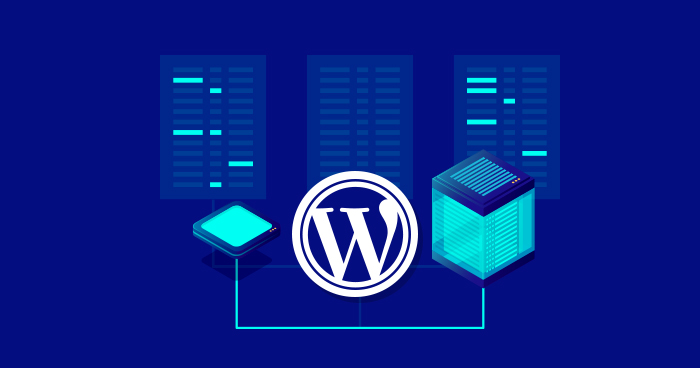 Either you used a paid or free website builder service, the WordPress hosting you choose requires a careful evaluation of the pros and cons of your options. That includes comparing the WordPress Hosting Services that the hosting provider offers.
There is also a need to consider your website's intended use and the amount of traffic you generate from it. If your website is still new and with little activity, then a shared hosting service might be sufficient for you.
The choice of WordPress type you pick depends on the level of website you have. It is essential to know about the different types of WordPress hosting providers before considering the features. Read on to learn more about them.
The Common Types of WordPress Hosting Services
With the variety of features that WordPress supports, the hosting method that your choice of WordPress service host uses is one of the distinct ways to decide which WordPress host to go for.
Here are the three types of WordPress hosting services that are more common than others.
1. Shared Hosting
For most people that are just starting with a website host, the shared hosting method is often preferred. The first reason for this is the popularity due to the very cheap web hosting services they provide.
Installation is also usually easy and takes only a few minutes. Yet, increasing demands with website growth often necessitate a better type of hosting web service. Since it is cheap, the available resources are usually shared with many users, resulting in slower loading times.
2. Managed WordPress Hosting
The utmost benefit of signing up with a managed WordPress host is the incredibly optimized interface designed specifically for WordPress. Only WordPress sites are allowed on their servers, so you can be sure to get the best features, and compatibility would not be an issue.
Besides, the stress of having to know a bit of WordPress technical details is avoided because the WordPress expert team handles the direct management of the website for you. Hence, more time can be spent in more productive areas.
However, as you might have probably guessed, these managed WordPress provider services are more expensive than the regular shared hosting services because of the unique features they provide.
In the long run, the time saved from faster loading times and the availability of an efficient team to manage your web server is enough compensation for the high service cost.
3. Dedicated Server Hosting
What a dedicated hosting service means is that you are getting a server just for your website alone. Only you utilize the resources, and there is no sharing with other users. Also, the customization of your website is entirely flexible.
Other choices like the operating system to use and software to integrate with your server are yours to make. So, depending on the website's proposed plan, design and optimization can be effectively carried out.
Like the managed Hosting, dedicated server hosting is only recommended if your website receives a high amount of traffic. You can use any of these free website traffic checker tools to determine that.
Even with that, you may want to go for a managed server host, except you do not mind paying for a system administrator's service to help with your website's overall maintenance.
Features to Look out for in a WordPress Hosting Services
1. Scalability
It is common advice to say individuals should evaluate their website's current demands and expected traffic when making a WordPress hosting services decision. Yet, expansion plans and provision for future upgrades are equally important as well.
Oh, you might be thinking, can't I switch to a better hosting service later on?
You can! But, that means you would have to start getting familiar with the new hosting provider's interface. It is like becoming a newbie after gaining some experience. It results in time wastage and serves as a temporary setback.
Hence, the best website hosting platform for your business should be the one that provides you with additional plans for scalability. Although it is possible to apply a DIY VPS method for expansion purposes, the process is a bit tasking as it requires some server and disk storage knowledge.
However, getting good managed WordPress hosts will take the burden of scalability off you. They notify you, and you determine when you are ready for the upgrade. It's just a click option, and they handle the rest.
2. Automatic Backups
Loss of data is not always due to carelessness, as some people might think. An unexpected system crash or a breakdown in the server's hardware components can cause permanent data loss in the absence of a reliable backup system.
Therefore, it is advisable to always backup your data. The backup process can be manual and is one that is easy to set up using VPS. The best way to do it is to download your full backup at any instant.
However, manual backing up becomes stressful as your server accommodates more files that make you prone to errors. It is also possible to forget to backup a file yourself. Failure to backup your site is one of the crucial WordPress mistakes to avoid.
Many managed WordPress hosting providers understand this fact, so they include automatic backups for your website server. Besides, some shared web hosting services know this too, and they offer automated backup, but only on their higher-priced plans.
3. Automatic Updates
With increasing security risks, it is essential to apply security updates as soon as they are released. These security updates help to fix system patches to prevent security breaches. For instance, using an excellent SEO WordPress plugin that is outdated can make your server vulnerable to server cyber-attacks.
That is why WordPress service hosts that provide automatic updates are the best. In some instances, some of these service hosts will notify you of upcoming updates, so you have time to prepare your server and activities for the update.
Besides, modern WordPress systems require that you compulsorily use the latest version of WordPress available. Doing such protects against security loops that can be exploited and guarantee optimal server uptime.
4. Security
Automatic updates, periodic backups, and customer support are factors that contribute to your website's security.  However, hacker's and viruses' activities can be potential security threats to your server's existing security.
Also, not knowing how to use WordPress plugins correctly can lead to security loopholes that can be exploited.
That's why you need to ensure your WordPress hosting provider takes security issues very seriously. In fact, free web hosts like the wix website hosting understand this, so they provide advanced security monitoring. Some WordPress hosts even offer hack repair tools and malware removal in cases of a server attack.
More importantly, there are systems in place to provide firewalls that restrict unauthorized access from unknown sources. Google cloud platforms are also used, especially by managed WordPress hosts, to isolate each WordPress website completely.
The 2-factor authentication is another security measure that your preferred WordPress hosting choice should provide. It protects you from worries of unauthorized logins or modification of account settings.
Collectively, WordPress-specific hosts are the more reliable security options because of their ability to detect possible threats and proact before any damage is done.
5. Caching System
The type of caching system for your website is part of the determining factor for the page's speed and loading time. A good cache system that works effectively and fast contributes towards having a seamless website experience.
For instance, getting a WordPress caching plugin means your server would be taking time to load WordPress before the cached page even comes up. However, a server-level caching feature skips such unnecessary steps and utilizes fewer resources when loading.
With a cached server system, the WordPress application's loading time is bypassed, and the cached page comes up instead. Thus, the loading processes are faster, and page optimization is ensured.
Also, the hosting providers are happy because fewer resources are required, and the website owner is also satisfied since lesser money is needed.
6. User Interface – All-In-One Dashboards
The availability of a useful all-in-one dashboard is one of the vital points to consider in choosing a suitable WordPress host for your website. Features such as performance metrics and data usage, and uptime scores are part of what any good hosting service should provide.
However, some hosting providers' dashboards have sparse functionalities, and some even have functions that might not be too compatible with WordPress.
Using a managed WordPress host is recommended over the shared WordPress options because of the guaranteed WordPress compatibility.
A quality managed WordPress hosting services would provide you with a dashboard that better manages your website. Out-of-date applications and plugins are easily noticed, while on-site activities of visitors can be monitored as well.
7. One-Click Staging Environment
Let's say you just installed an excellent WordPress plugin or made a significant update to your website. You would not want to take the risk of having a downtime while trying it out. So, what do you do?
The solution is to make use of a staging environment feature. What this means is that you would be implementing and testing the new updates on a cloned version of your site.
This is faster than the stress of first copying your site details, testing the new features, and even risk being unable to revert the changes made.
With a staging environment that is best as a one-click option, changes made can be easily saved on your website by pushing the click button assigned for such.
8. Customer Support
Although a DIY approach to managing your WordPress server is worth applauding, it is best to ask for help, especially when you are still new to the service. Besides, some technicalities might arise that need experts' help.
That is why the right WordPress hosting provider should offer stellar support. Asides from having a support team available to handle your requests, knowledge-based self-help resources are also a great support option.
Rather than message a support team each time you have a minor issue, a knowledge-based resource center will help solve fundamental server issues.
Altogether, a managed WordPress service host is preferred to a non-specialist WordPress host in terms of support options. The managed hosting provider is more specialized and expected to have more in-depth knowledge than a jack of all trades that takes WordPress as an added skill.
Wrapping it up
With the wide varieties of WordPress hosting options with distinct features, choosing the best for your business is not straightforward. Besides, it is expected that your choice of hosting features is based on what you plan to use the website for.
While we agree with that, we believe some features are just so important to be ignored. We have carefully listed and explained these features to help you in making the right WordPress hosting choice.
Author Bio: Martin Luenendonk is a 3x serial entrepreneur with a deep passion in digital business models and marketing innovations. He is the Founder at cleverism.com and founderjar.com