Tips on how brides can look their best on their wedding day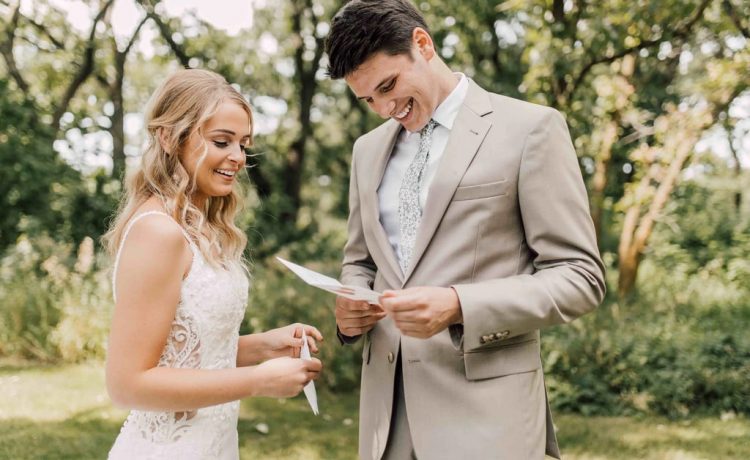 If you're getting married, you know that your wedding day represents the start of a beautiful journey with your new spouse, but it can also be an emotional time because it marks the end of something significant; your single life. Brides often spend months (if not years) planning the perfect wedding, from selecting the venue to selecting the dress and everything in between.
However, choosing suitable dresses can be overwhelming when you're trying to balance your desire to look beautiful with your desire to stay within your budget. No one can argue that your wedding day should be the best day of your life, but how can you make sure you look your best without breaking the bank. Use these tips to help ensure a fun-filled, stress-free experience on your big day.
Wedding Day Preparation
There are only a few weeks before your big day, and you're getting more nervous by the second. You're probably having trouble sleeping at night, and days seem to be going slower than ever. The key to looking your best for your wedding is preparation and knowing what you have to do beforehand. You've got a million things to do and take care of in preparation for your big day, but don't forget to make time for yourself. The week leading up to your big day is just as important as any other part of planning for weddings.
Hair Preparation
Often, a bride will get her hair styled at a salon or spa before going to her dress fitting. By styling your hair beforehand, you will have less stress when trying on dresses and more time to focus on other aspects of wedding planning. Regardless of your hair type or length, it's essential to talk with your stylist about how much time you'll need and any accessories that might match your dress.
Bridal Shoes
One of a bride's biggest challenges is picking out shoes for her big day. After all, she has to match everything from her hair to her bouquet—and every shade of colour in between. When choosing your shoes, your number one priority should be comfort—the last thing you want is to be limping around during your first dance. Consider this factor before buying your heels, and ensure that they won't leave you hobbling on what should be one of the happiest days of your life.
Other Essentials
Many other items will also find use after your big day, so they're good to have. Order an engagement ring with a moissanite stone (rather than diamonds) before booking your wedding date. Like most women, you'll want to wear a new ring on your wedding day instead of an old one; having one already waiting is a great way to save money without sacrificing style or sentimentality. Moissanite rings tend to be significantly cheaper than diamonds but still sparkle beautifully.
Dress to Impress
One of your main goals as a bride is to make your groom's jaw drop—and you can do that by looking stunning at your wedding. Don't let nerves get in your way; find out what other people are wearing and what designers are in right now, then put together a stunning ensemble. Pick something daring! Your husband should be ultimately in awe of his beautiful bride. Make sure you fit into all of your formalwear, too; keep yourself within a healthy weight range and workout regularly, so you don't have any unwanted bulges.
Consider Something New
If you're trying to find your dream engagement ring, consider investing in Moissanite pieces. On your big day, the stunning jewellery will dazzle both you and your future spouse. The most famous engagement rings in Hollywood are undoubtedly Moissanite engagement rings, which have become iconic symbols of love. It is similar to diamonds but at a much more affordable price, making it ideal for couples who want something new and exciting for their special day.