TM ONE Under The Microscope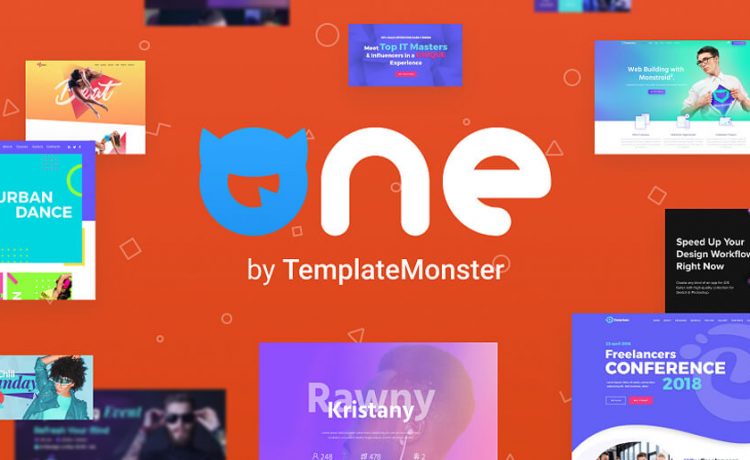 If you consider getting started with creating impressive websites, you will have to find out many web design guides, survey many web design companies before doing the first step. And it is hard to predict if you manage to achieve this very goal in a short period of time and fully successfully. But sometimes, you can be lucky not only to get the most top-quality web design products, that will strike people as inspiring and impressive but also to find them in one place. And you have a prompt solution – access to the huge collection of the best-selling digital items. And the name of this wonder box is the One Subscription by TemplateMonster.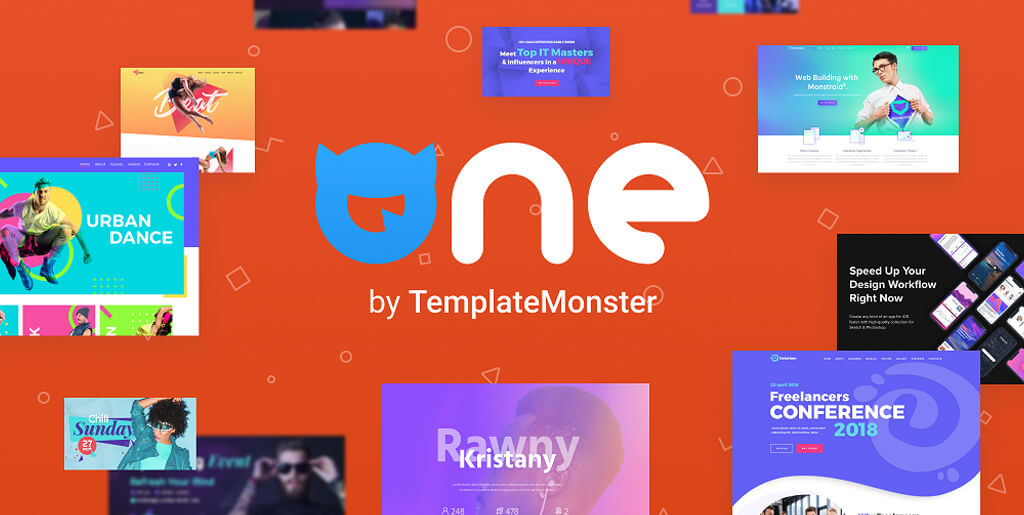 Right here, right now you will see a comprehensive overview of it. The ONE subscription service provides you access to the entire collection of items from the TemplateMonster Marketplace: thousands of digital products for building websites. It includes website themes, templates, plugins, graphics and everything you've ever dreamt of. And you can use it and download everything you need for the unlimited number of websites without paying any extra penny.
And it does not matter when you are a skilled web developer or a newbie or maybe a person who is not connected with creating websites at all; Just what really important is that these tools are undoubtedly going to help you to boost your company or prove yourself as a pro in the web design world in the short terms. Here you can get the templates for any website – business or personal websites, info blog, online stores, etc. – just everything to delight your interests.
One Subscription service offers exceptional value for money, even if you only use a single theme from the collection. Instead of searching for and buying separate themes for your online projects the One subscription will save you a lot of time and money by using their all-in-one offer. Usually, you pay for every template, plugin, asset, or UI component separately. When we are talking about the ONE, you will get all these things at once.
TemplateMonster has developed a simple plan that gives you unlimited access to 8500+ designs with entirely responsive, multi-purpose and cross-browser compatible website templates, plugins, designs for your corporate identity, business cards, logo, illustrations for marketing, templates for presentations, etc.
Also, the company provides you with automatic updates to all products inside the ONE. Constant updates will turn you into a giant competitor on the web. Be prepared that the number of ready-made solutions will only grow and you would have just the only problem – to choose an appropriate option from all that enormous list. But no… No problems, you may not to make a choice and download everything you see there.
Let's look at some of the benefits of using the One for your business and services.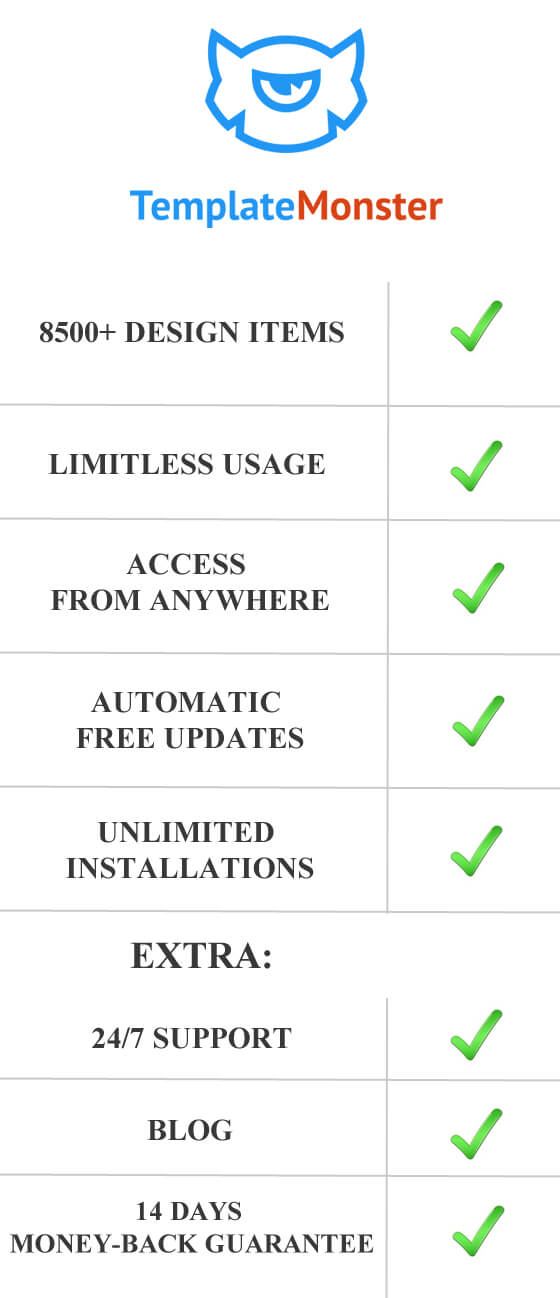 ONE can be called an extremely great service – only one click and you have access to a great number of ready-made solutions for the websites. Remember you will get everything at once.
It's more reasonable to get the subscription with multiple items than finding and buying them separately. You never know whether you may want to change your website it in the future. There are so many new trends that appear every season. Choosing ONE, you do not need to buy every single template or plugin particularly and pay extra money for all of these.
Lots of high-quality items and necessary tools are packed together into one piece. The interface of ONE is user-friendly and you will get a package according to the internet trends and most popular request of your clients or your needs.
Also, you will get free technical support. The professional team will be available 24/7. Helping you with any issue before or after getting the plan.
In addition, if you do not download anything from this service, you can easily cancel your subscription and to get your money back. You have 14 days after the date of purchase to refuse using the ONE.
When you start building a website, you never know what exactly you will need to make it successful. With the ONE, you will get a huge pack of numerous products. So let's have a look at them.
What products are included:

At ONE by TemplateMonster you can find a variety of templates and themes with different functionality for any area, including ecommerce, news, business, sport, beauty, education, photography, and more.
ONE allows you to use any premium template you like. You can use as many products as you see there. You can use them as many times as you need. For example, the list includes such flagships as:
Monstroid2 WordPress theme,
WooStroid2 WooCommerce theme,
Intense HTML theme,
Eveprest PrestaShop theme,
Multifly Shopify theme,
Magetique Magento theme.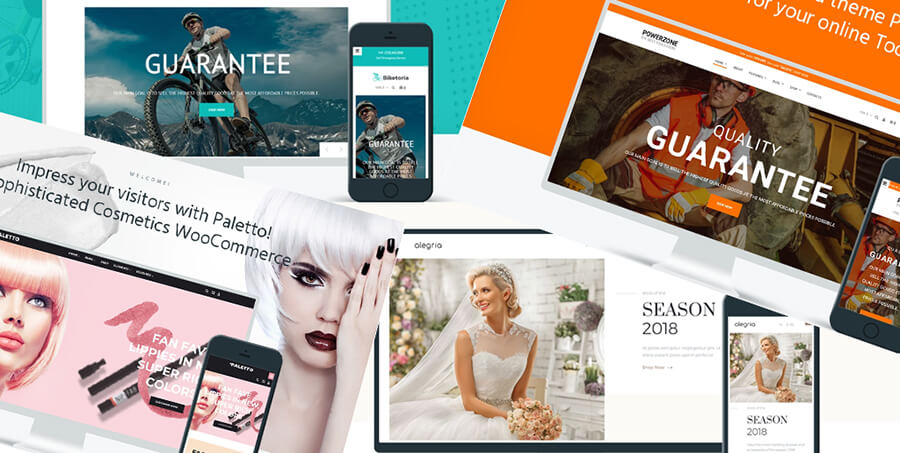 And you can set up as many websites as you want with ONE!
In addition to WordPress themes, you will also have access to 13 WordPress plugins.
WordPress is a great tool with many possibilities, but with these plugins, you can go even further. The vast majority of such assets are easy to install and use. They will help to solve different tasks — from improving the functionality and usability of web pages to attracting customers, improving the security of the site, its acceleration, "socialization", etc.
Here is a list of the next necessary for every website plugins that you'd get:
Jet search – a plugin for the ultra-fast search block to any page built with Elementor.
Jet Popup – a plugin for Elementor allowing to create popup templates on different topics and set versatile entrance conditions for them, attach the templates to specific widgets, and display them on specific pages.
JetParallax – a plugin specially developed for Elementor page builder. This addon allows creating eye-catching pages by applying parallax effect to backgrounds of different sections.
JetTabs – a stunning Elementor addon, which allows creating and implementing outstanding tabs and accordion blocks to your website.
JetWooBuilder – a must-have add-on allowing to add fully-fledged WooCommerce product pages built with Elementor.
JetTricks – an addon perfect for adding visual effects to the web pages without any coding skills, using the extended functionality and extra widgets for Elementor live page builder.
JetEngine – a must have a plugin for Elementor allowing to create custom post types, custom taxonomy, add Elementor-built templates for the custom post type or taxonomy terms.
JetGuten – a plugin allowing to create unique pages with the set of blocks made especially for Gutenberg editor, changing style settings, setting animation effects, and more.
JetBlocks – an easy-to-use widget made for enriching headers and footers with content.
JetBlog – a powerful Elementor addon, which was developed to create outstanding widgets and showcase your posts in the most attractive way.
JetElements addon – a bundle of powerful modules, containing great numerous style options, functional settings, and absolutely customizable elements. You are able to enhance your content with animation effects, gradient backgrounds, and custom fonts and much more!
JetMenu – a highly functional plugin, which was cut for Elementor page builder and allows to create Mega menus with dropdown items being at the same time easy to use.
JetReviews – a plugin was developed for Elementor page builder and helps to create review blocks and rating bars.
So your WordPress website templates will be fully equipped to satisfy your visitors from all over the world.
In addition to the website templates and plugins, the One includes 41 Prestashop plugins, that will professionally boost your eCommerce project.
All of the themes and plugins are developed to the highest standard and continually updated, as reflected in the relevant changelogs.
And the next great thing that is cool in this service is the graphics for your future website and marketing promotion. Developers from TemplateMonster empowered the One not only with tools to create a professional site but also to make it very good-looking for visitors and attractive for social media followers.
It includes PSD templates for more than 8500+ topics, flyers, and printables for holidays, Facebook covers and other mockups, Instagram post and stories templates, Youtube channel art, Certificate templates, business cards, logo and other illustrations for the corporate identity.
Created with inspiration it will ease promoting your project and offers, creating cool social media pages, and building your strong online-presence there.
And even this huge pack of web design tools the One subscription service doesn't end here. TemplateMonster team wants to support presenting your projects to the partners, clients or investors. So they added also 14 PowerPoint templates for business companies, restaurants, and food businesses.
Thus with the help of the included designs, it is possible to launch a blog, an eCommerce store, a gallery, a landing page, a digital one-page presentation of the project, social media account, etc. The opportunities of every theme and template allow customizing the technical and styling options of your future website.
You can see there is already enough content to make the package impressive on its own, but TemplateMonster plans on adding many items monthly, making the subscription even more attractive and beneficial with time. The ONE will keep you up-to-date with all the latest trends and technologies.
In addition, the online product documentation, which includes both text and video tutorials, is top quality. And if you can't find your answer there then the support team handle your other questions efficiently.
This subscription service makes it affordable to get the best of the best digital products. ONE can be called an extremely cost-effective service – only one single click and you have access to a great number of ready-made web design assets.
No more wasting time looking for the right products. Now the ONE subscription opens up the door to the world of opportunities in one place.