5 Smart Ways To Build Customer Trust (And Increase Sales) On Your eCommerce Site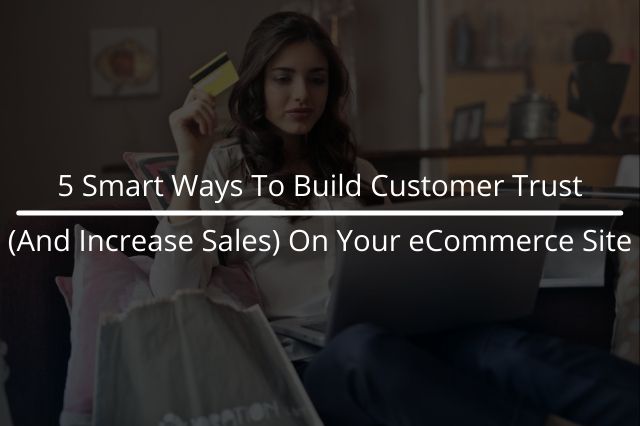 Hey readers, In this blog, we are going to talk about 5 smart ways to build customer trust on your eCommerce site. So keep reading this blog.
No matter what stage of development your business is in, customer trust is essential: Startups need to convince customers to take a chance on a new company, while established businesses will fall out of favor should they prove untrustworthy. Your business's e-commerce website and other digital presences can be powerful trust-building and sales-boosting tools, as the following 5 smart ways to build customer trust on your eCommerce site.
1. Draw Interested Parties In With Marketing
Customers will have a hard time coming to trust and buy from your business if they don't know that it and its digital storefront exist. That's where digital marketing comes in. For instance, well-designed and properly targeted ads can draw customers in who are more likely to be interested in your business, meaning they won't feel tricked once they arrive. Additionally, by reflecting well on your business, a sleek digital marketing campaign will make your customers feel more comfortable interacting with your company.
As far as building trust, a particularly valuable tool is content marketing, per business consultant Ming-Yi Wu. Rather than being purely about sales, content marketing relies on educating visitors about a topic they are curious about. For example, a dentistry practice might post blog articles about tooth care, thus drawing visitors to their website in a natural, ad-free way. If a potential patient finds the practice's blog posts helpful, they may be much more likely to use that dentist the next time they need a cleaning or other dental services. Other forms of content marketing include infographics on industry-relevant topics and videos, which, per Wu, "are a particularly good way to teach your customers how to use your products."
2. Use A Stable Hosting Solution
A strong hosting service will make many of the other tips in this article easier to put into practice. As just one example of what a high-end hosting service can do, take Scala Hosting's managed cloud VPS hosting. (A VPS is a virtual private server—that is, it is cloud-based but functions as if the business had a server dedicated just to its use.) This service offers several features that make customers enjoy using a website more, including the presence of global data centers that help boost websites' speed, no matter where the visitor is located.
Another advantage of a good host is that it will offer scalability, meaning that its capabilities can keep up with your business's evolving needs as it expands. All in all, a strong host will prioritize security and speed, two areas that are covered more later in this article.
3. Make Use Of Reviews
Customer reviews are critical in the world of e-commerce: Positive ones are great to highlight, but even negative ones should be viewed as an opportunity. Forbes contributor and entrepreneur Jia Wertz writes that if handled correctly, customer reviews can be a powerful tool for increasing customers' trust in your brand. According to her, "positive reviews … can build immediate trust with new customers, increase a website's conversion rate" and publicize the brand.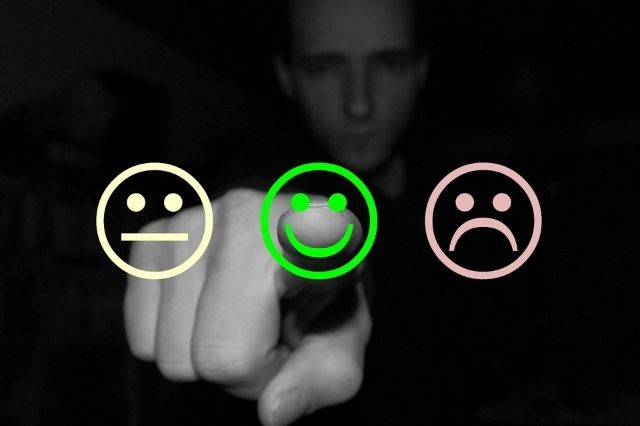 As evidence, Wertz cites a survey that found that on average, a customer will read 10 reviews before developing trust in a company, and the majority of customers eliminate from consideration businesses that do not have a rating of 4 stars or above (in 5-star rating systems). Perhaps even more striking, another survey revealed that over 9 in 10 customers will have reservations about making a purchase when there are no reviews.
So, how can you leverage customer reviews for your e-commerce site? Wertz lists several tactics, including these:
Determine when your customers are most likely to leave a review, and then offer them a gift (like a discount) for doing so at that time.
Make sure you respond to reviews; in fact, Wertz believes businesses should respond to 100% of their reviews. Thanking customers for positive reviews will only further boost their experience.
Additionally, you can treat negative reviews as a way to bridge a divide with a customer. If others see your business proactively working to make unhappy customers happy, their trust may increase. Wertz also points out that 89% of customers read the business-written responses to reviews, so your business should always put its best foot forward—no matter how unfair a review may seem at first glance.
Share positive reviews. Methods for doing so include calling them out on your website and posting them on your social media accounts.
Keep in mind that to effectively manage reviews, you may need to monitor and respond to them across multiple platforms—not just on your e-commerce site. Wertz recommends developing presences on Facebook and Google My Business, in particular.
4. Make Sure Your Website Is Secure
Security is paramount for developing customer trust: Data protection is important to customers because it protects both their payment methods and personal information from theft and abuse. And when a security breach occurs, it can cause long-lasting harm to a business's reputation. That raises the question of what measures can be taken to improve a website's security. Such measures include: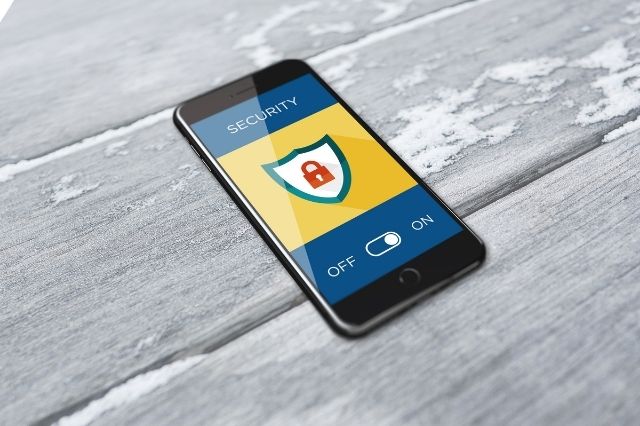 Maintain backups of the website so that in the event it goes down, it can be recovered rather than being sidelined for an extended period of time.
Make sure all of the plug-ins you are using are from trustworthy sources.
Use a secure payment verification and processing system.
Frequently change passwords and choose strong ones.
To the extent possible, avoid storing customer information longer than is necessary to complete transactions.
Do not give more people the ability to modify your website than you have to.
Implement HTTPS, which is more secure than HTTP—the hypertext transfer protocol. The S in HTTPS means "secure," and it reflects the fact that HTTPS connections make use of encryption to protect data. For more information on HTTPS, check out Google's primer on the topic.
Many security measures may come from your web host, especially if you choose a reputable one. In fact, good hosting packages come with built-in security features that will protect both your e-commerce website and the customers who visit it. If your host does not offer multiple security measures, consider finding a different one.
5. Prioritize Cross-Platform Speediness
Finally, a speedy website will both impress your customers and improve your website's performance in search rankings. Prioritizing simple code and compressing images so that they do not take as long to load are two helpful measures for speeding up a website. Other tactics include using a content delivery network and caching while avoiding external scripts as much as possible. Redirects are another factor that may result in slower load times.
For a quick, digestible picture of where a given page stands speed-wise, Google's PageSpeed Insights tool can be very helpful. It assesses different measures of how fast a web page is loading, and it then suggests some modifications that may speed the page up.
Keep in mind that you'll want to make sure your website is speedy across multiple platforms, especially mobile. A website that seems to load quickly on a laptop or desktop computer may not do as well on a smartphone if it has not been optimized for mobile. And if a customer finds that your e-commerce store loads slowly on their smartphone, it's very unlikely they'll try again on a different platform: People don't like to work hard to spend their money.
Additionally, make sure your web host is aware of your website's needs and can provide an appropriate package. Hosting services that are not powerful enough may cause slower performance, especially as an e-commerce store grows in complexity. But a speedy website is a sure way to work toward building customers' trust.
So that's all from this blog we hope you enjoyed this article on 5 smart ways to build customer trust on your eCommerce site. Also, please don't forget to share it with your friends and social media followers.